Channel 4 Paralympic Coverage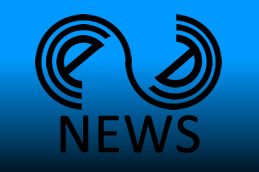 Channel 4 have announced their Paralympic coverage for the London 2012 Paralympic Games. Channel 4 are the host broadcaster for the event. Over the course of the Two Weeks Channel 4 will become the paralymic channel, with 3 live uninterrupted streams across Sky, Freesat and Virgin Media.
| | |
| --- | --- |
| | |
| 07:00 | Paralympic Games Breakfast Show with Kelly Cates and Rick Edwards |
| 09:15 | Paralymic Games Morning with Jonathan Edwards and Daraine Mulvihill |
| 12:00 | Paralymic Games Afternoon with Arthur Williams and Georgie Bingham |
| 17:30 | Paralymic Games Teatime with Clare Balding and Ade Adepitan |
| 19:30 | Jon Snow's Paralymic Show |
| 19:30 | Paralymic Games Peak with Clare Balding and Ade Adepitan |
| 22:00 | The Last Leg with Adam Hills |
Analysis teams
The reporting team will be made up of former British Paralympian Swimmer Rachael Latham, reporter and Wheelchair Basketball player Jordan Jarret-Bryan, Martin Dougan, Liam Holt, Alex Brooker, Diana Man, Sonja McLaughlan, Ned Boulting and Adam Darke.
The analysis team will be made up of John Rawling and Rob Walker as well as former Paralympic sprinter Danny Crates, former Paralympic wheelchair racer Jeff Adams and former British sprinter Katherine Merry on athletics; Bob Ballard and Paul Noble alongside former swimmers Giles Long and Karen Pickering at the aquatics centre; Phil Liggett and Jon Norfolk in cycling; Ronald McIntosh and Dan Johnson on basketball; Andrew Cotter and Justin Frishberg for wheelchair rugby; Don Parker on table tennis; Tony Jones for football; Simon Golding on volleyball, powerlifting and fencing; Neil Adams and Simon Jackson on judo; and Chris Dennis covering Tennis.