Irish Olympics 2012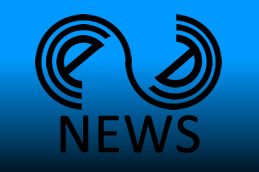 The final list for Irish athletes at the Olympic games 2012. Not the most scientific but shows how close Irish athletes were to a medal.
Ireland took home 5 medals, Making it the most successful Olympics for Ireland since 1956. 1 Gold Medal (Katie Taylor), 1 Silver Medal (John Joe Nevin) and 3 Bronze Medals (Cian O'Connor, Paddy Barnes and Michael Conlan).
Katie Taylor became the first woman to win a Gold at the Olympic games for Lightweight Boxing. Paddy Barnes became the second Irish man to win medals at two consecutive Olympic games.
Congratulations to all of the Athletes and best of luck to Ireland's Paralympic hopefuls over the coming weeks.
| | | | | | |
| --- | --- | --- | --- | --- | --- |
| | Level | Place | Athlete | Sport | Event |
| 1 | Gold Medal | 1 | Katie Taylor | Boxing | Lightweight |
| 1 | Silver Medal | 2 | John Joe Nevin | Boxing | Bantamweight |
| 1 | Bronze Medal | 3 | Cian O'Connor | Equestrian | Individual Jumping |
| 1 | Bronze Medal | 3 | Paddy Barnes | Boxing | Light Flyweight |
| 1 | Bronze Medal | 3 | Michael Conlan | Boxing | Flyweight |
| 2 | Final | 4 | Robert Heffernan | Track & Road | 50km Walk |
| 2 | Final | 4 | Annalise Murphy | Sailing | Laser Radial |
| 2 | Final | 5 | Irish Eventing Team | Equestrian | Team Eventing |
| 2 | Final | 7 | Aoife Clark | Equestrian | Individual Eventing |
| 2 | Final | 9 | Robert Heffernan | Track & Road | 20km Walk |
| 2 | Final | 9 | Hannah Craig | Canoeing | Slalom |
| 2 | Final | 9 | Andrzej Jezierski | Canoeing | Sprint |
| 2 | Final | 9 | Natalya Coyle | Pentathlon | Women's |
| 2 | Final | 10 | David Burrows & Peter O'Leary | Sailing | Star |
| 2 | Final | 13 | Olive Loughnane | Track & Road | 20 km Walk |
| 2 | Final | 13 | Martyn Irvine | Cycling Track | Men's Omnium |
| 2 | Final | 13 | Sanita Puspure | Rowing | Singls Sculls |
| 2 | Final | 14 | Joseph Murphy | Equestrian | Individual Eventing |
| 2 | Final | 15 | Fionnuala Britton | Track & Road | 10000m |
| 2 | Final | 20 | Laura Reynolds | Track & Road | 20 km Walk |
| 2 | Final | 21 | Mark Kyle | Equestrian | Individual Eventing |
| 2 | Final | 23 | Gavin Noble | Triathlon | Triathlon |
| 2 | Final | 25 | Arthur Lanigan-O'Keeffe | Pentathlon | Men's |
| 2 | Final | 27 | David McCann | Cycling | Time Trial |
| 2 | Final | 29 | Brendan Boyce | Track & Road | 50km Walk |
| 2 | Final | 43 | Aileen Morrison | Triathlon | Triathlon |
| 2 | Final | 55 | David McCann | Cycling | Road Race |
| 2 | Final | 66 | Linda Byrne | Track & Road | Marathon |
| 2 | Final | 68 | Ava Hutchinson | Track & Road | Marathon |
| 2 | Final | 89 | Nicholas Roche | Cycling | Road Race |
| 2 | Final | 90 | Daniel Martin | Cycling | Road Race |
| 2 | Final | 107 | Caitriona Jennings | Track & Road | Marathon |
| 3 | Semi-Final | 5 | Joanne Cuddihy | Track & Road | 400m |
| 3 | Semi-Final | 5 | Derval O'Rourke | Track & Road | 100m Hurdles |
| 3 | Semi-Final | 14 | Eoin Rheinisch | Canoeing | Slalom |
| 3 | Semi-Final | 14 | Matt McGrovern & Ryan Seaton | Sailing | 49er |
| 3 | Semi-Final | 23 | Scott Flanigan & Ger Owens | Sailing | 470 |
| 3 | Qualfying | 27 | Derek Burnett | Shooting | Trap |
| 3 | Semi-Final | 36 | James Espey | Sailing | Laser |
| 3 | Final | 57 | Mark Kennedy | Track & Road | Marathon |
| 4 | Group Stage | 2 | Scott Evans | Badminton | Men's Singles |
| 4 | Group Stage | 2 | Chloe Magee | Badminton | Women's Singles |
| 4 | Round of 16 | 5 | Adam Nolan | Boxing | Welterweight |
| 4 | Round of 16 | 5 | Darren O'Neill | Boxing | Middleweight |
| 4 | Round of 16 | 9 | Lisa Kearney | Judo | Women's 48kg |
| 4 | Heat | 10 | Fionnuala Britton | Track & Road | 5000m |
| 4 | Qualfying | 27 | Tori Pena | Field | Pole Vault |
| 4 | Qualfying | 27 | Deirdre Ryan | Field | High Jump |
| 4 | Qualfying | 53 | Kieran Behan | Gymnastics | Artistic Gymnastics Discipline |
| 4 | Qualfying | 56 | Billy Twomey | Equestrian | Individual Jumping |
| 5 | Heat | 5 | Paul Hession | Track & Road | 200m |
| 5 | Heat | 6 | Irish Women's Relay Team | Track & Road | 4X400 m Relay |
| 5 | Heat | 9 | Stephine Reilly | Track & Road | 3000m Steeplechase |
| 5 | Heat | 13 | Ciarán O'Lionaird | Track & Road | 1500m |
| 5 | Heat | 17 | Alistair Cragg | Track & Road | 5000m |
| 5 | Heat | 22 | Sycerika McMahon | Swimming | 200m Individual Medley |
| 5 | Heat | 26 | Sycerika McMahon | Swimming | 100 m Breaststroke |
| 5 | Dressage | 27 | Camilla Speirs | Equestrian | Individual Eventing |
| 5 | Heat | 29 | Barry Murphy | Swimming | 50 m Freestyle |
| 5 | Heat | 29 | Barry Murphy | Swimming | 100 m Breaststroke |
| 5 | Heat | 31 | Gráinne Murphy | Swimming | 400m Freestyle |
| 5 | Heat | 33 | Melanie Nocher | Swimming | 100m Backstroke |
| 5 | Grand Prix | 33 | Anna Merveldt | Equestrian | Individual Dressage |
| 5 | Heat | 34 | Melanie Nocher | Swimming | 200m Backstroke |
| 5 | Dressage | 64 | Michael Ryan | Equestrian | Individual Eventing |
| 6 | Disqualified | 0 | Colin Griffin | Track & Road | 50km Walk |
| 6 | Disqualified | 0 | Gráinne Murphy | Swimming | 200m Freestyle |
| 6 | Disqualified | 0 | Gráinne Murphy | Swimming | 800m Freestyle |
| 6 | Disqualified | 0 | Gráinne Murphy | Swimming | 400m Individual Medley |