Irish TV Scores with Socially Distant Sport
The return of sporting fixtures in October has result in a boom for Irish Broadcasters. 48.5% of viewers tuned to Irish Broadcasters in October 2020, the highest rating for Irish channels since February when most sporting fixtures came to an end due to COVID-19 restrictions. RTÉ's average share of the audience was up 11% month-on-month, on an annual basis it was down 2% in October 2020. Virgin Media was up 6% month-on-month, and up 20% year-on-year. The return of sport and continued corona coverage helping them retrieve something from a summer lacking sport. Meanwhile the sports wars between eir and Virgin Media have seen both sports channels see their shares fall on an annual basis. TG4 increased its audience share by 15% month-on-month, but saw a 53% increase compared to October 2019.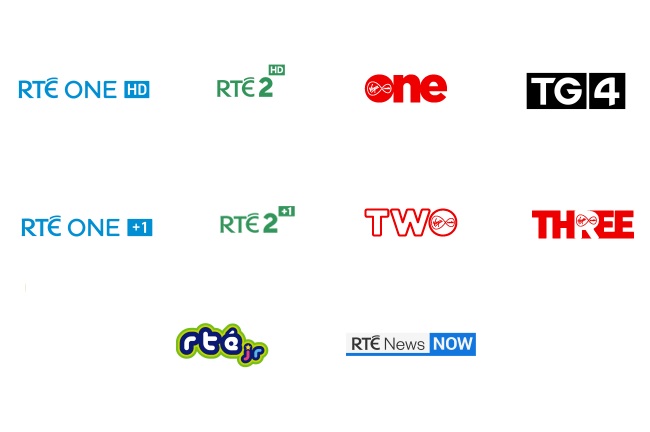 ---
TG4 had an audience share of 2.26%.
RTÉ ONE saw a monthly increase of 10%, it had an audience share of 21%, up 10% from this time last year.
RTÉ2 was up 19% since last month, due to the return of the GAA Championships however it was only able to achieve a 4.6% share, it was down by 5% from October 2019, the hemorrhage of viewers continues due to its lack of news and new programming.
RTÉ ONE +1 and RTÉjr had 1.21% and 0.46% respectively. RTÉ2 +1 had 0.18% in October 2020.
The return of Six Nations Rugby helped Virgin Media one to achieve an audience share of 13%, a 9% increase from September, and a 24% increase year on year.
Virgin Media TWO has a 3.7% share, no change from last month. It was up 11% from October 2019, its gains due to increased sports on the channel over the month of September.
Meanwhile, Virgin Media THREE was at 1.76%, up 1% from September and up 11% from October 2019. Virgin Media one +1 had an audience share of 0.27%.
eirSport1 and Virgin Media Sport both saw losses as their rights issues continued, with 0.17% and 0.12% share of the audience, respectively.
English channels had 52% share of the audience in October 2020.
| Channel | October 2020 | Monthly Change | Yearly Change |
| --- | --- | --- | --- |
| RTÉ ONE | 21.1% | 10% | 10% |
| RTÉ ONE +1 | 1.21% | 7% | 15% |
| RTÉjr | 0.46% | -2% | -18% |
| RTÉ2 | 4.60% | 19% | -35% |
| RTÉ2 +1 | 0.18% | -5% | 13% |
| RTÉ Total | 27.55% | 11% | -2% |
| VMT one | 12.68 | 9% | 24% |
| VMT one +1 | 0.27% | -18% | -13% |
| VMT TWO | 3.67% | 0% | 11% |
| VMT THREE | 1.76% | 1% | 11% |
| VMT SPORT | 0.12% | 0% | - |
| VMT Total | 18.50% | 6% | 20% |
| TG4 | 2.26% | 15% | 53% |
| eir Sport 1 | 0.17% | 6% | -79% |
| Total | 48.48% | 9% | 6% |
| Other | 51.52% | -7% | -5% |