RTÉ Gains €20m In Public Funding
The Irish public service broadcaster, RTÉ, will gain €20million in annual funding following Catherine Martin's (Minister for Media) decision to move the Irish National Symphony Orchestra to the National Concert Hall. Last year RTÉ benefited from the return of TG4's portion of the License Fee, which was worth €4.5m in 2018, followed by a €10m increase in funding at the end of 2019 for 2020. RTÉ have yet to go on record in relation to the increase in funding over the last 3 years, only to say it look forward to supporting a smooth and successful transition from RTÉ of the NSO. Meanwhile, Irish Language public service broadcaster, TG4, thank the government for an increase in their public funding of €3.5m in Budget 2021.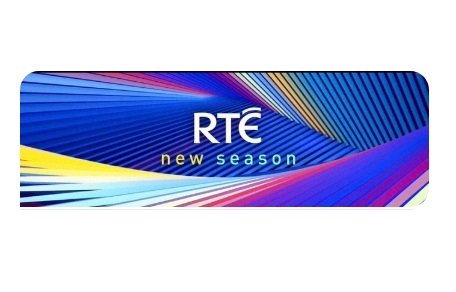 ---
This marks the third increase in funding for RTÉ.
The first came in budget 2019 when the government returned TG4's portion of the license fee back to RTÉ, which was worth €4.5 million in 2018.
Soon after RTÉ was considering the closure of a number of services before the government gave them an increase in funding of €10million for 2020.
RTÉ have successfully made the government move the NSO away from the broadcaster which is worth a saving of €8 million in 2021.
In total RTÉ can expect to see an increase in funding of €20million when compared to 2018, which stood at €189.1million according to it's annual report, this should bring their total funding in 2021 to around €205m plus a saving of €8 million.
TG4 welcomed an increase in its budget providing the Irish Language channel with €40.7million in 2021. The increase of €3.5m is the largest increase in funding to the service since 2008.
Director General of TG4 Alan Esslemont welcomed the announcement, stating, "We are extremely grateful to Minister Martin, to the Department and to the Government for this significant support for TG4 in 2021. This investment by government shows the confidence it has in TG4, in the Independent Production Sector, in our audience strategy, and in our strategy for the audiovisual sector in the regions. The Board and management of TG4, together with our partners, will continue in our efforts to reimagine the role and the status of the Irish language and the Gaeltacht in Irish society. We believe that media and the arts should be central to this reimagined vision."
Maura McGrath (Chairperson National Concert Hall) and Simon Taylor (CEO National Concert Hall) stated: "Our vision for the National Concert Hall is to be regarded worldwide as one of the great centres for music and a symbol of national pride for Irish people everywhere. Today's decision to fund the transition of the NSO to the National Concert Hall will enable the orchestra to be sustained and strengthened to provide world class symphonic music in Ireland and help us fulfil our mandate as the National Cultural Institution for music."
RTÉ Director-General, Dee Forbes said: "Today's announcement by the Minister gives effect to one of the recommendations in the Boaden Review and will ensure the future for Ireland's two full-time professional orchestras, the National Symphony Orchestra and the RTÉ Concert Orchestra. Notwithstanding the challenges presented by Covid-19, both orchestras will now be able to plan for the future with greater clarity and certainty. That is most welcome. We will now do all we can to support a smooth and successful transition and to ensure that audiences, in Ireland and abroad, can continue to enjoy the best orchestral music from these wonderful musicians, both virtually and, in due course, in the live arena."