RTÉ cuts Independent Drama by 29%
RTÉ's Independent Commissions and Production Unit have published their Annual report for 2019. RTÉ cut funding to scripted drama and comedy by 29% to €3.2million. The report also shows that RTÉ's decision to move Children's programming out of the broadcaster has cause the broadcaster to continue to under fund children's content. 2019 saw a slight rise in children's content of €248,000, bring the total to €3.6 million, this compares to RTÉ's overall cost in 2015 of €9.4 million for children's content. €300,000 worth of Drama was commission for Radio in both years, with no children's commissions for Radio in either year.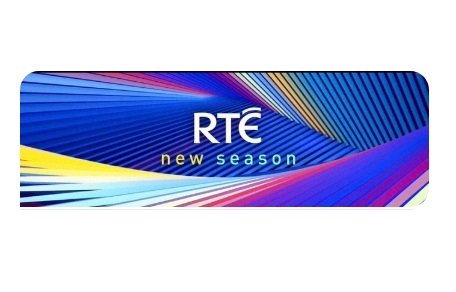 ---
RTÉ TV's spend on independent productions remained at €40,071,000 in 2019. RTÉ Radio saw a slight increase in 2019 to €1,172,000 from €1,140,000.
RTÉ spend on Independent productions was over it statutory obligation of €39,909,000 in 2019.
RTÉ commissioned 475 hours of television and 199 hours of radio in 2019.
Drama and Comedy produced by RTÉ in 2019 included The Tommy Tiernan Show, Dead Still, The Southwesterlies, Finding Joy Series 2, Laughter in the Eyre, Headcases and Handy. In total RTÉ commissioned just 16 hours of scripted programming in 2019, compared to 16.5 hours in 2018. The Tommy Tiernan Show was considered as part of their Entertainment and Music commission in 2018. On average in 2019 RTÉ spent €133,000 per hour on drama and comedy.
76 hours of children's content was produced in 2019, compared to 74 hours in 2018. Series included Dorg Van Dango, Royals Next Door, Ace My Space, Game On 2.0, Once Upon a Time Christmas, Urban Trails and Squad Goals. With an average of cost of €50,000 per production hour.
Drama and Animation also received Co-funding, Section 481 and BAI funding worth €7,362,000, with all other commission receiving addition of €7,226,000 million from other sources. €14.5 million was received from outside sources in 2019, this compares to €17.5 million in 2018.
| Genre | Hours | Aired in 2019 | Total Commissioned | Airing in 2020 | Aired in 2019 | Aired in 2018 | Change |
| --- | --- | --- | --- | --- | --- | --- | --- |
| Factual | 202 | 4,410,000 | 19,755,000 | -4,366,000 | 19,799,000 | 16,555,000 | 19.60% |
| Arts and Culture | 7.5 | 244000 | 485000 | -120000 | 609000 | 405,000 | 50.37% |
| Cláracha Gaeilge | 91 | 30000 | 3,259,000 | -1,529,000 | 1,760,000 | 1,775,000 | -0.85% |
| Entertainment and Music | 66.5 | 1,931,000 | 8,072,000 | -2,675,000 | 7,328,000 | 9,810,000 | -25.30% |
| Drama and Comedy | 27 | 520000 | 3,237,000 | -522000 | 3,235,000 | 4,531,000 | -28.60% |
| Sport | 5 | -14000 | 436000 | -170000 | 252000 | 294,000 | -14.29% |
| Children's Content | 75.9 | 570000 | 3,625,000 | -575000 | 3,620,000 | 3,372,000 | 7.35% |
| Overall Totals | 475 | 7,691,000 | 38,869,000 | -9,957,000 | 36,603,000 | 36,742,000 | -0.38% |
| Radio | 199 | 140,000 | 1,191,000 | -159,000 | 1,172,000 | 1,140,000 | 2.81% |
| Award Schemes | | | | | 74,000 | 74,000 | 0.00% |
| Overheads | | | | | 2,222,000 | 2,125,000 | 4.56% |
| Total | | 7,831,000 | 40,060,000 | -10,116,000 | 40,071,000 | 40,081,000 | -0.02% |
| Additional Funding | | | | | | | |
| BAI, Co-funding, Section 481 | | | | | 14,500,000 | 17,500,000 | -17.14% |