Kid Gloves for Allegations Made Against Broadcaster
Being a poster boy really hits hard when things go wrong. Here is a man who over the last number of years has been rolled out from everything to anxiety to his own victim hood, no questions asked. Article after article across all media brands have given the accused plenty of time and promotion. What is strange is how these same news outlets have treated the current set of allegations. Even here I will write in very general terms.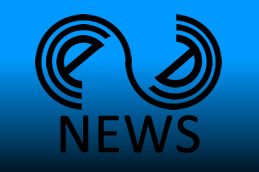 ---
The accusations made against the broadcaster are serious, they are what the media would often term "serious allegations of a sexual nature". However, most of the media have treated these allegations as if they did not exist. This is not to say that the man is guilty, but we must, in my mind, also respect the woman making the allegations.
The main national press have ignored the story. The Irish Times, The Irish Independent and The Irish Examiner. The main broadcasters have failed to even mention the accusations leveled against one of their own. While the tabloids and online media news have said that he has left his position "for personal reasons" and that his employer has not made a statement other than that he is on "annual leave".
Bizarrely the online media have suggested that the exit is just a piece of light entertainment news, it is as if he has left his show to explore new opportunities away form his current employer, who they themselves have term this exit as purely "annual leave" and at the same time have removed his name from the show that he co-hosts. Clearly for whatever reason his employer sees the news as something more than just a farewell.
Perhaps the accusations leveled against the man are nothing, but not to report those accusations and to represent this as a non-story is much worse.
Whatever the outcome, do we really care who replaces him?