Irish Novelist Maeve Binchy DieS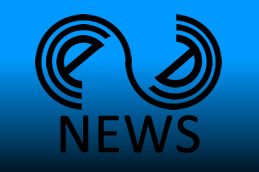 The author of Circle of Friends and The Lilac Bus, Maeve Binchy, has died after a short illness, she was 72 years of age. She grew up in Dalkey, Co. Dublin. She married author Gordon Snell and they soon moved back to her home town, where they continued to write together. She is survived by her husband.
She made several TV appearances over the years including interviews on Ireland's Late Late Show with Gay Byrne and in America with Oprah Winfrey, where she came to prominence with her novel Tara Road.
Her books sold over 40 million copies worldwide and were translated into 42 languages. Many were adapted for TV and Film, including Tara Road (2005), Circle of Friends (1995) and The Lilac Bus (1990). Her last novel was published in 2010, called Minding Frankie.
Taoiseach Enda Kenny described Maeve Binchy as a "National Treasure" he said "Today as nation we are thankful for and proud of the writer and the woman Maeve Binchy". He offered his sympathies to her Husband and extended family on behalf of the people and government of Ireland.
Author Cathy Kelly tweeted this morning: "The world is truly a darker place without the golden light of lovely Maeve Binchy. We'll all miss her genius."
Age Action Ireland's chief executive Robin Webster said "Maeve was always so willing to give Age Action her time, endorse our work and send the occasional encouraging message to staff. Even in the latter years when health challenges restricted her mobility, Maeve did photo calls and recorded radio advertisements for Age Action from her dining room table."
Maeve Binchy, Rest In Peace, 28 May 1940 - 30 July 2012