Former Irish President Leads BBC Radio 3's Free Thinking Festival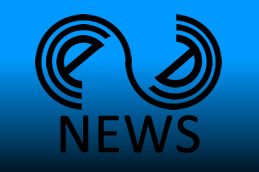 BBC Radio 3's annual Free Thinking Festival will be lead by former Irish President Mary Robinson. The festival will take place at The Sage Gateshead in November. This year's theme is "Them and Us" - a debate surrounding the world becoming a more divided place. Former President Mary Robinson will give the keynote address. The festival is free to the public and is produced and broadcast by BBC Radio 3.
Other speakers include Ian Goldin, former Vice President of the World Bank; novelist Amos Oz; theologian Mona Siddiqui; Billy Elliot writer Lee Hall; social mobility advisor Alan Milburn; historical novelist Philippa Gregory (The Other Boleyn Girl, The White Queen); and broadcaster and Canadian politician Michael Ignatieff.
Simon Armitage (Poet) will create a new drama to be broadcast live from the Baltic.
This is the 7th year of the BBC Radio 3 Free Thinking Festival at The Sage Gateshead. The festival runs from November 2nd to November 4th. The event will be hosted by BBC Radio 3 presenters Anne McElvoy, Ian McMillan, Philip Dodd, Matthew Sweet, Tom Service, Sean Rafferty and Rana Mitter.