January TV
Things beginning to settle for RTÉ and TV3 at the beginning of 2017, as both battle to get audiences with big entertainment shows. RTÉ steal ahead of TV3 with Dancing With The Stars, with Ireland's Got Talent starting on TV3 in February. Month on month RTÉ saw a 2% decrease across all channels, while TV3 saw no change from its December audience. Overall Irish TV channels had a 48.1% share of the audience with the rest tuning to English based channels.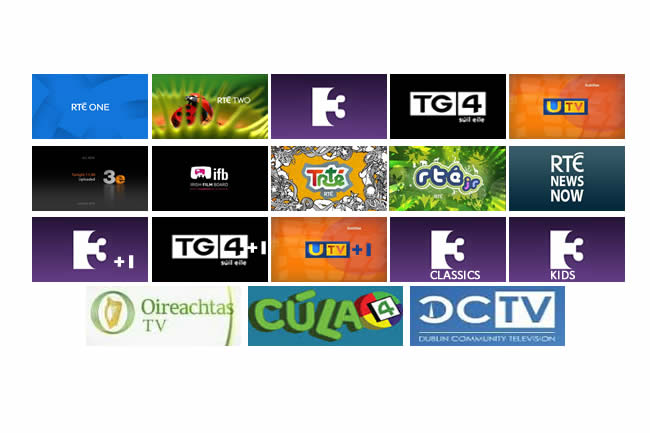 As to be expected RTÉ ONE's Dancing With The Stars remains an important part of RTÉ ONE schedule, it delivered for RTÉ last year and while down this year it has helped to retain RTÉ ONE's audience share. RTÉ ONE retain 19.09% of the audience from December 2017, but saw a 6% drop from this time last year, when the first season of DWTS debut on the channel.
Over on RTÉ2 it was a normal enough January, with a drop of 12% from December 2017 but a slight increase from January 2017. RTÉ2 had a audience of 4.65% in January.
Overall RTÉ had an audience share of 25.15%, an decrease of 2% from December and a decrease of 5% from this time last year.
Meanwhile TV3 is settling into the return of Coronation Street. It was down from December by 3% but up by 14% from this time last year, TV3 had an audience share of 10.61%.
Sister channels 3e and be3 saw slight drops from this time last year with 3e seeing a yearly drop of 4% and be3 seeing a drop of 2%. However the return of Big Brother to 3e saw a monthly increase of 15% or a 3.62% share of the audience.
be3, formally UTV Ireland, also saw a yearly drop to 2.41%.
Overall TV3 had 17.05% share of the audience, or no change in January, and will hope to increase this with the introduction of 6 Nations and Ireland's Got Talent this month.