RTE Washington Corresponent Announced
RTE have announced Brian O'Donovan as their new Washington Correspondent, he takes over from Catriona Perry who was announced as one of the new co-hosts of Six-One News. Brian O''Donovan moved to RTÉ in 2015 as a multimedia journalist, he cut his teeth at TV3 as their business correspondent.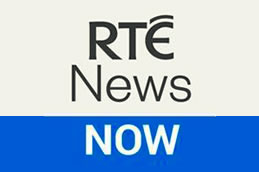 Brian has reported from major international news stories around the world including the aftermath of the Nice terror attacks, the plight of Syrians in refugee camps near the Jordan / Syrian border, the verdict of the Molly Martens Corbett trial in North Carolina, and most recently on the Catalan independence protests in Spain.
Brian studied Communications in Dublin City University where he was station manager of both the college radio and TV stations. He began his broadcasting career as a journalist with local radio station Red FM in his native Cork where he worked for three years. In 2005 Brian began working with TV3. He was with the station for ten years and during his time there he worked as a news reporter, finance correspondent and documentary maker.
Brian O'Donovan is a native of Cork, and currently lives in Dublin with his wife and two children.
Commenting on his new role Brian said: "I am absolutely delighted. For me, this is the dream job. I have very big shoes to fill following on from my colleague Caitriona Perry and I am really looking forward to starting in Washington in the New Year."
Brian will be taking up the post in January 2018.