Irish TV to Launches TONIGHT
Irish TV is to begin broadcasting tonight with a special live programming at 20:00 (1/5/2014). Irish TV started out as a live regional on-line service for County Mayo, known as mayotv.ie. Over the last few years the channel began to provide its content on the satellite TV service Showcase, which is run by the UK broadcaster Information TV. The channel is now preparing to achieve a single channel for news with a local angel from across Ireland. Largely the channel is aimed at the ex-pat market in Britain, with local news coming from each of the counties across the Ireland. The channel is currently available on Sky in Ireland and the UK and FreeSat in the UK. The channel is also available on-line, with shows available on demand. Irish viewers can tune their satellites to Astra 2 28.2E 11344/H/27500.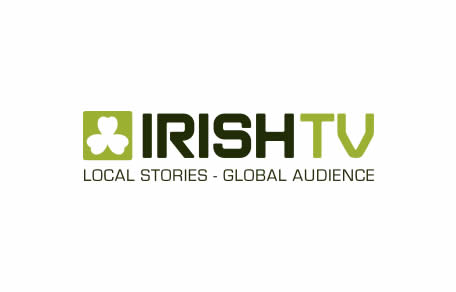 As of yet IrishTV has no plans to appear on Saorview, their main market is the Irish ex-pat community in Britain but they are in the process of being available on as many platforms as possible, including FreeView in the UK. Irish viewers have access to IrishTV via Free-To-Air satellite, Sky and UPC.
The next few months will be hectic as they announce their plans and see producers wanting to see their work available on their service.
Their next step is a broadcasting licence from the Broadcasting Authority of Ireland (BAI), they have submitted their proposal for a licence to the BAI.
In the meantime the channel will officially launch in May 2014, through their partners in the UK (Information TV).
IrishTV are also in negotiations with the UK's TV audience research provider BARB and also with TAM Ireland for information about Irish audiences.