Penneys at 50
Penneys celebrates it golden Jubilee this year. It's first store opened in 1969 on Mary's Street in Dublin. Known internationally as Primark it continues to grow its brand, expanding into Britain in 1973, and more recently into the US and the rest Europe since 2006, with its first Spanish store opening in 2006. Today the company has 372 store across 12 countries. It continues to provide fashion at affordable prices.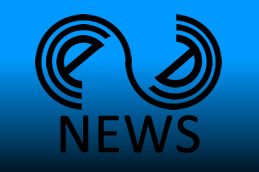 Penneys employs more than 75,000 employees and has over 15 million sq. feet of retail space around the world.
It most recent store opening was in Slovenia, marking its entry into Central Eastern Europe, with plans to open more new stores in Poland and the Czech Republic in the future.
With its largest store just opened in Birmingham this year, spanning five floors and covering 160,000 sq. feet of retail space. The store features Primark's biggest beauty studio, a barbers and 3 new dining experiences, including the hugely popular Primark Café with Disney.
Penneys continues to grow its product range. In addition to womenswear, menswear and kidswear, it now has homeware and beauty ranges.
Last year it achieved the Leaping Bunny certification from Cruelty Free International for all its own brand, Primark PS… products.
Penneys/Primark ranges are made using sustainably sourced cotton, grown by farmers trained through their Sustainable Cotton Programme, are now a regular feature in its stores.
In may Penneys/Primark launched a range of eco-friendly glittery and Primark's famous brown bags, which are both recyclable and made with 100% recycled fibres, have been a feature on high streets since 2002.
Penneys/Primark say they are committed to making sure that its products are made with care and respect for those making them and for the environment.
Dublin's Mary Street store remains there landmark store with company's international HQ above the store. Arthur Ryan House is named after the founder of the company.
Penneys/Primark say "the vibrant and contemporary workspace is fully equipped with its own fitness and wellbeing studio, restaurant and café. The space showcases Primark's dynamic brand and heritage and is designed to provide employees with a closer connection to the company's retail stores."
Speaking about the 50-year milestone, Primark CEO, Paul Marchant said: "The doors to the very first Penneys opened on Mary Street 50 years ago today, and I am so proud of everything we have achieved together in that time - starting from humble beginnings with just one store to now serving over one million customers a day. Today we celebrate our visionary Chairman and Founder, Mr. Arthur Ryan, and the passion and commitment of our people, who are the heart of our business. I want to personally thank all our colleagues, both past and present, for their significant contribution and outstanding dedication. I would also like to thank our customers for their loyalty over the past five decades. We look forward to providing them with an exceptional shopping experience into the future."
Celebrations are in full swing at there HQ in Dublin today (1/7/2019) with a live DJ, giveaways and treat stations throughout the day.