Tenacity commissioned by ITV
ITV have commissioned a new 6 part drama called Tenacity. Produced by Bad Wolf and Entertainment One, written by Peter A. Dowling and commissioned by Polly Hill for ITV. When a dead submariner is found on board Tenacity, a British nuclear submarine, disgraced military detective Lewis is sent to investigate. Soon she discovers that the dead submarine has been assassinated, but her in conflict with the crew.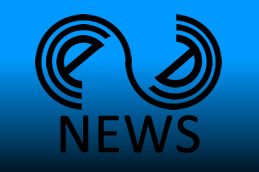 Inspired by J.S. Law's novel, Tenacity, the series is created and written by Peter A. Dowling, whose credits including Flightplan and Reasonable Doubt.
Polly Hill said "Peter has written an incredible script with a brilliant and complex heroine leading an investigation that genuinely surprises. I am so delighted to be working with Bad Wolf and Entertainment One on this incredible drama, that promises to have an audience hooked from the start. We are excited to have this on ITV and think it will be addictive viewing."
Commented Peter A. Dowling "I am thrilled to write Tenacity for ITV. Their ambition and enthusiasm for the project is hugely exciting and I can't think of better collaborators to help bring Lieutenant Dan Lewis to life."
Filming starts in 2020 with production and casting news to follow.