Screen NI, BAI and CMF announce Fund
Screen Northern Ireland,the Broadcasting Commission of Ireland and the Canada Media Fund for Canadian/Irish Co-Productions schemes. The announcement was made at the Celtic Media Festival in Aviemore, Scotland, where Canada is guest country at a gathering of media industry leaders of the six Celtic nations.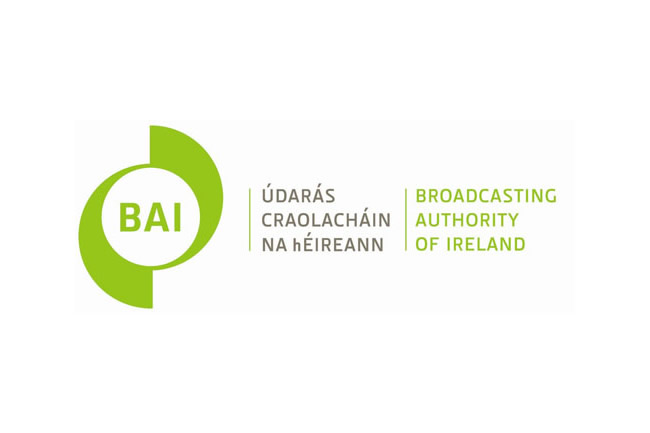 The scheme started in 2016 with the BAI and CMF, a second scheme was agree between Screen NI and CMF last year.
The BAI/CMF scheme is in its 4th year. The amount available this year will be €133,000 with half the funds contributed by BAI/CMF, with a maximum of €33,000 given to each project. CMF and the BAI have provide over €343,000 since the start of the scheme, provided to 11 projects. The deadline to apply will be 12 noon, September 19, 2019.
Screen NI/CMF scheme is in its 2nd year and provides the same amount as the BAI/CMF scheme. So far 4 projects have received €133,000.
"The CMF's incentives with the Broadcasting Authority of Ireland and Northern Ireland Screen give creators on both sides of the Atlantic the opportunity to push the geographic and creative boundaries of storytelling in a globalized media world," said Valerie Creighton, President and CEO, CMF. "Given the linguistic, historical and cultural ties that bind our countries, it was only fitting that the CMF continue its successful partnerships with both funding organisations; allowing storytellers in our countries to create culturally resonant stories and develop innovative media that appeal to audiences in Canada, Ireland and beyond."
"This scheme gives producers in Ireland and Canada an opportunity to combine creative talent to develop compelling television and film projects that appeal to both Irish and Canadian audiences," said BAI Chief Executive Michael O'Keeffe, "Co-development support encourages Irish producers to focus on the potential offered by international collaboration in the current competitive media environment. The scheme has been a catalyst for new creative partnerships between producers in Canada and Ireland and we expect significant interest in the 2019 Round."
Richard Williams, CEO, Northern Ireland Screen, said: "One of Northern Ireland Screen's main aims is to support the development of, and invest in our wealth of creative talent; continuing our partnership with CMF on this co-development initiative is a perfect way for us to achieve this. This funding facilitates a meaningful opportunity for production companies here to collaborate more closely with Canada. We look forward to seeing what exciting projects will be developed through the scheme this time round."