Kissing Candices for Berlin
Aoife McArdle's Kissing Candice has been selected for Internationale Filmfestspiele Berlin. The festival takes place between 15th and 25th of February 2018. Full details of the festival will be announced on the 2nd of February. The film premiered at the Toronto Film Festival in September 2017 and is due to be released nationwide in the coming months.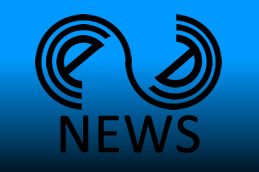 Anne Skelly has already been nominated for an IFTA her role as Candice in the film. A coming of age movie in set in a small suburban town in Louth, Candice is haunted by the disappearance of a young boy.
Speaking about the festival selection, McArdle said: "Berlinale is such a bold, beautiful festival. It's a huge honour to have our European premiere there".
The film will be part of the Generation 14plus section of the festival and it will be the European premiere.
It is joined at the festival by the following films:-
Adam Germany / Iceland / USA / Mexico by Maria Solrun World premiere
Dressage Iran by Pooya Badkoobeh World premiere
Fortuna Switzerland / Belgium by Germinal Roaux World premiere
Hendi & Hormoz Iran / Czech Republic by Abbas Amini World premiere
High Fantasy South Africa by Jenna Bass European premiere
Retablo Peru / Germany / Norwayby Álvaro Delgado-Aparicio L. European premiere
What Walaa Wants Canada / Denmark by Christy Garland World premiere
303, Germany, Hans Weingartner — WP
Cobain, Netherlands / Belgium / Germany, Nanouk Leopold — WP
Danmark (Denmark), Denmark, Kaspar Rune Larsen — IP
Güvercin (The Pigeon), Turkey, Banu Sıvacı — WP
Les faux tatouages (Fake Tattoos), Canada, Pascal Plante — EP
Para Aduma (Red Cow), Israel, Tsivia Barkai Jacov — WP
Unicórnio (Unicorn), Brazil, Eduardo Nunes — IP
Virus Tropical, Colombia, Santiago Caicedo — EP