France beat Ireland and South Africa to Rugby WC 2023
France have been announced as the hosts to the Rugby World Cup 2023, beating of competition from Ireland and South Africa. South Africa had been tipped to host the competition after it came out on top in all categories by the The Rugby World Cup Limited (RWCL) Board, however following 2 rounds of votes France was selected by the team nations. Ireland received 8 votes in the first round of voting and where then excluded from the second round of votes where France received 24 votes to South Africa's 15.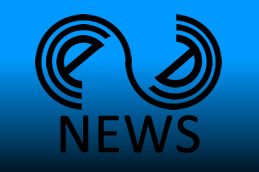 The Irish bid was supported by the Irish Governments both north and south, though due to the continuing developments in Northern Ireland, Teresa May, Prime Minister of Britain lent her support to the bid.
Minister for Transport, Tourism and Sport Shane Ross T.D. and Minister of State for Tourism and Sport, Brendan Griffin T.D. today congratulated the winning hosts of the Rugby World Cup 2023, France and thanked all the parties who produced a World Class Bid from Ireland.
Dick Spring, Chairman of the Ireland 2023 Bid Oversight Board, commented: "We want to congratulate France on their nomination today, by World Rugby, as hosts for the 2023 Rugby World Cup. We wish them every success as they turn their attention to delivering an outstanding tournament. Ireland's bid is one of which all involved can be extremely proud. I would like to particularly thank the IRFU, the Irish Government, the Northern Ireland Executive, the members of the 2023 Oversight Board, those who took on ambassadorial roles for the bid, the many state bodies and, indeed, the people of Ireland, all of whom have given such incredible support to this bid."
World Rugby Chairman Bill Beaumont said: "Congratulations to France on being elected Rugby World Cup 2023 host. They presented a very strong and comprehensive bid, which clearly resonated with the Council today. We had three outstanding host candidates, who raised the bar and overwhelmingly demonstrated that they were all capable of hosting an exceptional Rugby World Cup. There was very little to choose between the candidates and this was reflected in the independently-audited evaluation report. I would like to pay tribute to Ireland and South Africa for their dedication throughout a rigorous, and transparent process and hope that they will bid again. We now look forward to working in partnership with France to deliver what I am sure will be a very successful Rugby World Cup in 2023."