All Ireland Most Watch TV Programme 2017
The All Ireland Football final on RTÉ TV was watched by 1.2 million people and a futher 107,453 live streams. 80% of those watching TV during the match were watching it on RTÉ2 , as Dublin fought hard for a 3-in-row win against Mayo.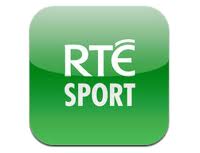 The audience peaked a 1.3 million people, as Dean Rock scored the winning point giving Dublin their Third All Ireland title in 3 years, a feat not achieved by Dublin since the 1920s.
2,379 people listened to the match As Gealige online, no figures are available for the Irish Language version commentary for TV.
This is big boost for the channel which rarely peaks above 8% of the audience on a monthly basis.
The Late Late Toy Show was last years most viewed programme with 1.4million viewers.
Last years Football final (also Dublin V Mayo) was watch by just 843,000 viewers or a 62% share of the audience, this years hurling final had 901,000 viewers this compares to 785,000 last year.