Happy St. Patrick's Day Lá Fhéile Pádraig Sona Daoibh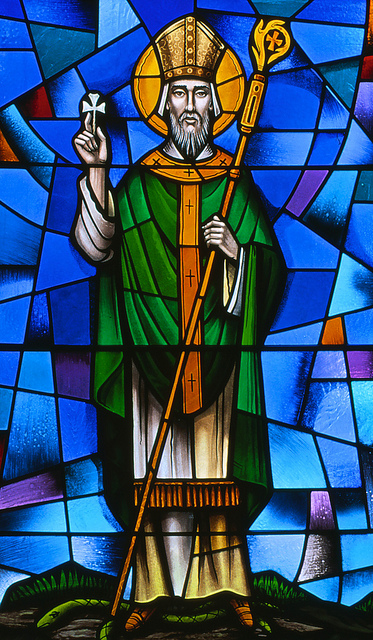 Ireland's national Saint's day goes global. With monuments lighting up green. The world goes Irish for the day with many festivities happening across the world.
The big festivities are in Ireland where the traditional parades will be happening across the country. Live coverage of the Dublin Parade can be viewed here from RTÉ - The National Broadcaster. Coverage begins at 12:30 GMT. Other big event are happening on the sporting field, with the Six Nations Rugby which are available on RTÉ Two. Ireland V England kickoff at 5:00 GMT. All Ireland Hurling and Football Club Final are available from TG4. Kick off is at 1:30 GMT.
The Irish government will be out promoting Ireland across the world over the weekend. Taoiseach Enda Kenny will visit four US cities, with the traditional giving of the shamrock to the US president. Tánaiste Eamon Gilmore won't be far in Canada. Joan Burton, Richard Bruton, Jimmy Deenihan and Frances Fitzgerald will also travel to the US. Leo Varadkar, Micheal Ring and Dinny McGinley will visit different cities in Britain. Michael Noonan heads to France. Pat Rabbitte will go to Italy. Simon Coveney will visit the Benelux countries. Paul Kehoe heads to Germany, John Perr will visit Scandinavia. Brendan Howlin will visit Singapore and Alan Shatter will visit Australia and New Zealand.
Former Progressive Democrat's leader Ciaran Cannon will visit China in his role as Minister for State for Training and Skills.
Minister for Heritage Jimmy Deenihan commented: "St Patrick's Day is the ideal time to celebrate and share with the world the evolving imagination, intelligence and innovation of Irish creative talent. While Irish artists are supported year round by my Department's Culture Ireland, this time of year, when there is a global focus on all things Irish, offers a real opportunity to highlight our creative talent and our artistic reputation on the world stage. I hope that the rich cultural potential and profile of our national day will continue to grow in the years to come."