916 Covid Cases Across Ireland
Nine hundred and sixteen COVID-19 cases were announced across the Island of Ireland tonight. This brings the total cases to 118,189. The HSE and the Department of health announce 429 new cases in the Republic of Ireland, meanwhile in Northern Ireland 487 new cases were announced.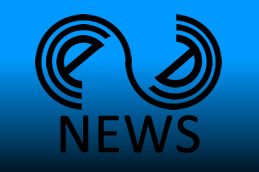 ---
Republic of Ireland
The headline figures show a total of 419 new cases as of 12 midnight on the 18th of November, with four deaths reported. Overall 2,010 COVID related deaths have been announced.
The HSE and Department of Health also announced full hospital figures for November 17th, sixty-two cases were health care workers. The total number admitted to hospital stands at 4,954 cases, up 23.
Northern Ireland
Figures announced by the Northern Irish Health Department show an increase in cases of 487 to 48,716 cases in total. The total admissions to hospital in Northern Ireland is 3,817, up 58.
Northern Ireland recorded twelve further deaths. There have been 901 COVID related deaths in Northern Ireland.
| | | | |
| --- | --- | --- | --- |
| Area | Total Cases | Admissions | Deaths |
| RoI Total | 69,473 | 4,954 | 2,010 |
| NI Total | 48,716 | 3,817 | 901 |
| Total | 118,189 | 8,771 | 2,911 |
Republic of Ireland - Breakdown
| | | | | | |
| --- | --- | --- | --- | --- | --- |
| Month | Total Cases | Health Care Workers | Health Care Workers % | Admissions | Deaths |
| March | 3,282 | 841 | 26% | 932 | 85 |
| April | 17,460 | 5,132 | 29% | 1,853 | 1,180 |
| May | 4,314 | 2,013 | 47% | 507 | 385 |
| June | 418 | 229 | 55% | 6 | 89 |
| July | 635 | 217 | 34% | 61 | 25 |
| August | 2,916 | 228 | 8% | 52 | 14 |
| September | 7,572 | 594 | 8% | 220 | 31 |
| October | 25,405 | 1,265 | 5% | 780 | 108 |
| November | 7,471 | 1,000 | 13% | 543 | 93 |
| RoI Total | 69,473 | 11,519 | 17% | 4,954 | 2,010 |
Northern Ireland - Breakdown
| | | | |
| --- | --- | --- | --- |
| Month | Total Cases | Admissions | Deaths |
| March - September | 11,952 | 1,855 | 581 |
| October | 27,164 | 1,060 | 135 |
| November | 9,600 | 902 | 185 |
| Total | 48,716 | 3,817 | 901 |