Further Education To Reduce Time Spent in Class
Universities, Institutes of Technology, Colleges and Further Education Centres are to reduce the amount of time spent in class, limiting it to lab work and online learning over the next few weeks. The Minister for Further and Higher Education, Research, Innovation and Science, Simon Harris T.D., made the announcement to day, following a request from the Department of Health.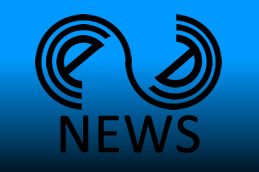 ---
Simon Harris today said
"The next two to three weeks represent a critical juncture. The Higher Education sector has put in place robust plans and protective measures.However, at the request of the Department of Health, it has been agreed to intensify protective measures across the higher level institutions to ensure safe continuation or beginning of the academic term. This will mean more learning will take place online and on-site activity will be minimised over the coming weeks. This is disappointing, I know, but absolutely necessary if we are to stop the spread of this virus.We are also asking students to minimise travel and to minimise the number of social contacts on and off campus. We must do everything possible over the next few weeks to stop its spread and give students the best chance of resuming on site activity. Please stay safe and hold firm."