NZ PM Postpones Election Amid Corona Fears
The Prime Minister of New Zealand, Jacinda Ardern, has postponed the countries general election until the 17th of October due to public health concerns and the COVID-19 pandemic. The election was due to be held on the 19th of September. She spoke with all of New Zealand's party leaders and she has said that she will not be changing the date again. This will mean that the New Zealand Parliament will dissolve on the 6th of September and the close of nominations will be on the 18th of September.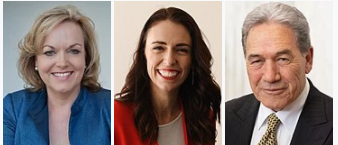 ---
"The Electoral Commission, via the Ministry of Justice, has advised me that a safe and accessible election is achievable on this date. This short delay gives the Commission more time to prepare including freeing up facilities for early voting during school holidays," Jacinda Ardern said. "With the re-emergence of Covid-19 in our community these are not ordinary times and so while the decision as to the election date sits with me, I spoke with all party leaders to seek their views... This decision gives all parties time over the next nine weeks to campaign and the Electoral Commission enough time to ensure an election can go ahead"
The Leaders Debate is due to take place on the 25th of August and will be hosted by TVNZ, the Public Service Broadcaster of New Zealand.
The PM's Labour Party is expected to sweep the elections with the latest polls showing they have over 50% of the vote, however the junior government partner, NZ First, is expected see its support fall.