BAI Release Number of Complaints
In all the latest complaints came to 16. The Last complaint decided on by the BAI was on 25th of January 2019, some 6 months ago. The Broadcasting Authority of Ireland (BAI) rejected all complaints with just 4 complaints seen by their Compliance Committee, rest where rejected by the The Executive Complaints Forum of the BAI. Three complaints were made against The Late Late Show, one against a Prime Time promo on RTÉ ONE. RTÉ Radio 1's Ray D'Arcy Show, RTÉ2's TRTÉ, Sunshine FM's More Music Drive, Red FM's Neil Prendville Show, RTÉ's Six One, Virgin Media's Celebrity Juice, RTÉ's Nine News, Radio 1's Marian Finucane Show and Radio Nova's Colm and Lucy Show each received one complaint. Newstalk's Lunchtime Live received 2 complaints.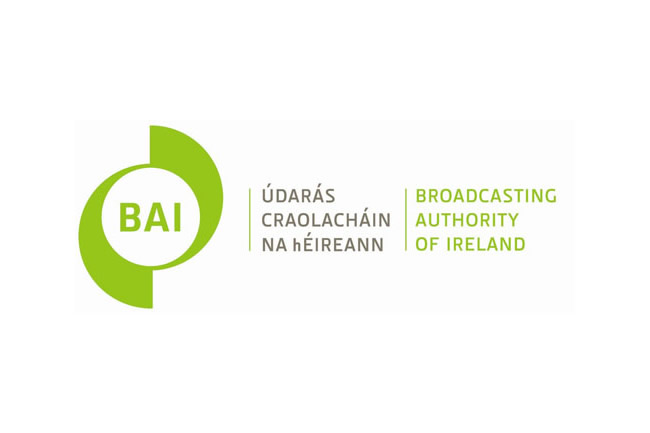 The Late Late Show came under fire for its interview with Peter Casey. The interview took place on November 2nd, 2019.
Ryan Tubrity had been asked by Mr. Casey if he had lost control, to which Mr. Tubrity replied "have absolutely not Peter and I'll tell you something, if I do, you'll know all about it".
The three complaints stated that they were of the opinion that Mr. Tubrity's "response was unacceptable and undermined the fairness of the interview." The complaint also argued that only the views of the Travelling community were allowed from the audience.
RTÉ responded by saying "The broadcaster maintains that the interviewee was fully briefed on the format of the programme and was aware that the audience would be participating."
RTÉ made no comment on Mr. Tubrity's statement. The BAI rejected all 3 complaints.
The Compliance Committee also reject a complaint in relation to a Prime Time episode about bullying in the Irish film industry. The complaint states "the footage of him taking part in a protest was broadcast without his knowledge or consent..... the footage taken at the protest which, the complainant believes, is unfair and misleading."
RTÉ said "complainant was participating in a public protest and carrying a sandwich board which, the broadcaster presumes, he wore to convey his message to the public.... The broadcaster is of the view that neither the programme nor the promo infringed any of the Codes as claimed by the complainant."
The Executive Complaints Forum decide on a number of other complaints. The forum can only direct complaints to the committee or reject them out right, the cannot take the side of the complainant.
1. Virgin Media TWO: Celebrity Juice
2. RTÉ2/TRTÉ
3. Sunshine: More Music Drive
4. Red FM: The Neil Prendeville Shown
5. Newstalk: Lunchtime Live
6. Newstalk: Lunchtime Live
7. RTÉ ONE: Six One News
8. Radio 1: Ray D'Arcy Show
9. Radio 1: Ray D'Arcy Show
10. RTÉ ONE: Nine O'Clock News
11. Radio 1: The Marian Finucane Show
12. Radio Nova: The Colm and Lucy Breakfast Show