News, Sport, Covid & Toys Light up Irish TV
COVID-19, Election 2020, The Toy Show, Drama and Sport bring in the viewers over 2020. The top 50 list of most watch shows on Irish TV show a mixture of everything from Drama to Factual and from Comedy to Covid. The Late Late Toy Show, as expected, took the top spot with 1.7m viewers tuning into the annual entertainment Christmas show with Ryan Tubrity. RTE took 43 of the top place with their rival, Virgin Media Television, taking 7. Virgin Media's top show was ITV's I'm A Celebrity Get Me Out of Here with 639,900 viewers. RTE2's top programme was The GAA Football Final with 876,600. The only other shows to get over a million viewers was An Taoiseach speech from Washington announcing COVID measures on St. Patrick's Day, the RTE 9 O'Clock News that night and as the news in the rise of COVID numbers at the end of the year was announced RTE's 6.1 was watch by over a million viewers on December 30th.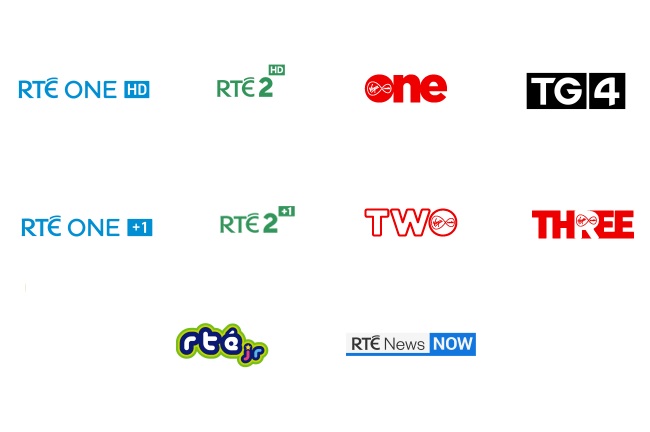 ---
News and sports both took 13 of the top most watch programmes of the year, followed by entertainment with 10 entries, drama and scripted comedy took up 5 places, as did Lifestyle programming, while factual programming took 4 places.
The highest viewers for sport was the All Ireland Football final with 876,600 viewers.
The most watched Entertainment show was The Late Late Show on Friday the 27th of March with 875,900.
The most watched Factual programme was Reeling in the Year on St. Patrick's Day with 653,600 viewers.
Ireland's most watched Comedy was Mrs Brown's Boys on New Year's Eve with 617,600.
The most watched Drama was Fair City with 525,000 on the 15th of March.
The most watch Lifestyle show was Room to Improve on the 5th of January 2020 with 776,600.
| | Programme | Channel | Day | Date | Viewers | Genre |
| --- | --- | --- | --- | --- | --- | --- |
| 1 | TLLS Toy Show | RTE ONE | Friday | 27-11-2020 | 1,716,800 | Entertainment |
| 2 | Taoiseach National Broadcast | RTE ONE | Tuesday | 17-03-2020 | 1,599,000 | News |
| 3 | RTE News 9 | RTE ONE | Tuesday | 17-03-2020 | 1,303,500 | News |
| 4 | RTE News 6.1 | RTE ONE | Wednesday | 30-12-2020 | 1,065,700 | News |
| 5 | GAA Football Final | RTE2 | Saturday | 19-12-2020 | 876,600 | Sport |
| 6 | The Late Late Show | RTE ONE | Friday | 27-03-2020 | 875,900 | Entertainment |
| 7 | 6 Nations Ireland V France | VMT ONE | Saturday | 31-10-2020 | 850,300 | Sport |
| 8 | RTE News Special | RTE ONE | Friday | 27-03-2020 | 829,300 | News |
| 9 | Room To Improve | RTE ONE | Sunday | 05-01-2020 | 776,600 | Lifestyle |
| 10 | GAA Hurling Final | RTE2 | Sunday | 13-12-2020 | 712,900 | Sport |
| 11 | Dancing With The Stars | RTE ONE | Sunday | 15-03-2020 | 694,500 | Entertainment |
| 12 | Prime Time | RTE ONE | Tuesday | 17-03-2020 | 680,500 | News |
| 13 | Prime Time Leaders Debate | RTE ONE | Tuesday | 04-02-2020 | 669,500 | News |
| 14 | Reeling in the Years | RTE ONE | Tuesday | 17-03-2020 | 653,600 | Factual |
| 15 | Claire Byrne Live | RTE ONE | Monday | 19-10-2020 | 649,900 | News |
| 16 | IACGMOOH | VMT ONE | Sunday | 15-11-2020 | 639,900 | Entertainment |
| 17 | 6 Nations Ireland V Scotland | VMT ONE | Saturday | 01-02-2020 | 635,800 | Sport |
| 18 | 6 Nations England V Ireland | VMT ONE | Sunday | 23-02-2020 | 634,400 | Sport |
| 19 | DIY SOS | RTE ONE | Sunday | 25-10-2020 | 630,200 | Lifestyle |
| 20 | Mrs Brown's Boys | RTE ONE | Thusday | 31-12-2020 | 617,600 | Drama/ Scripted Comedy |
| 21 | 6 Nations Ireland V Wales | VMT ONE | Saturday | 08-02-2020 | 605,200 | Sport |
| 22 | Election 2000 | RTE ONE | Sunday | 09-02-2020 | 598,400 | News |
| 23 | NYE Countdown Show | RTE ONE | Thusday | 31-12-2020 | 587,600 | Entertainment |
| 24 | European Qualifier | RTE2 | Thusday | 08-10-2020 | 570,400 | Sport |
| 25 | Gerry Ryan A Legacy | RTE ONE | Sunday | 26-04-2020 | 568,200 | Factual |
| 26 | Home of the Year | RTE ONE | Tuesday | 17-03-2020 | 570,400 | Lifestyle |
| 27 | 6 Nations Ireland V Italy | VMT ONE | Saturday | 24-10-2020 | 540,600 | Sport |
| 28 | Crimecall | RTE ONE | Monday | 23-03-2020 | 538,600 | News |
| 29 | GAA Semi Final Hurling | RTE2 | Sunday | 29-11-2020 | 534,000 | Sport |
| 30 | GAA semi Final Football | RTE2 | Sunday | 06-12-2020 | 533,200 | Sport |
| 31 | Operation Transformation | RTE ONE | Wednesday | 15-01-2020 | 532,100 | Lifestyle |
| 32 | The Great House Revival | RTE ONE | Sunday | 15-03-2020 | 531,700 | Lifestyle |
| 33 | Fair City | RTE ONE | Sunday | 15-03-2020 | 525,000 | Drama/Scripted Comedy |
| 34 | The Tommy Tiernan Show | RTE ONE | Saturday | 29-02-2020 | 518,200 | Entertainment |
| 35 | RTE Investigates COVID | RTE ONE | Tuesday | 30-06-2020 | 517,500 | News |
| 36 | Rugby Series Ireland V Wales | RTE2 | Friday | 13-11-2020 | 510,300 | Sport |
| 37 | Keys to my Life | RTE ONE | Sunday | 29-03-2020 | 508,100 | Entertainment |
| 38 | GAA semi Final Football | RTE2 | Saturday | 05-12-2020 | 505,300 | Sport |
| 39 | Burnt By The Sun | RTE ONE | Monday | 30-03-2020 | 500,100 | News |
| 40 | Rugby Series England V Ireland | RTE2 | Saturday | 21-11-2020 | 499,500 | Sport |
| 41 | Normal People | RTE ONE | Tuesday | 12-05-2020 | 495,900 | Drama/Scripted Comedy |
| 42 | Claire Byrne Live Leaders Debate | RTE ONE | Monday | 27-01-2020 | 495,100 | News |
| 43 | MayDay - Lockdown | RTE ONE | Thusday | 07-05-2020 | 483,400 | News |
| 44 | All Round to Mrs Brown's | RTE ONE | Saturday | 21-03-2020 | 481,500 | Entertainment |
| 45 | The Boys in Green | RTE ONE | Monday | 16-03-2020 | 479,000 | Factual |
| 46 | Hunger: Irish Famine | RTE ONE | Monday | 30-11-2020 | 476,200 | Factual |
| 47 | The Young Offenders | RTE ONE | Friday | 24-07-2020 | 472,500 | Drama/Scripted Comedy |
| 48 | RTE Does Comic Relief | RTE ONE | Friday | 26-06-2020 | 472,500 | Entertainment |
| 49 | TLLS Toy Show Singalong | RTE ONE | Friday | 27-11-2020 | 469,300 | Entertainment |
| 50 | Coronation Street | VMT ONE | Monday | 14-12-2020 | 467,200 | Drama/Scripted Comedy |