Mary Curtis Leaves UTV Ireland
Mary Curtis head of UTV Ireland has announced her decision to leave UTV. She will leave in February 2016. On her resignation Mary Curtis said she always intended to consider her position at the end of the first year. UTV Ireland got off to a rocky start during its first year on the air earning the channel an average of 7% share of the audience. A significant increase from 3% that UTV had in 2014.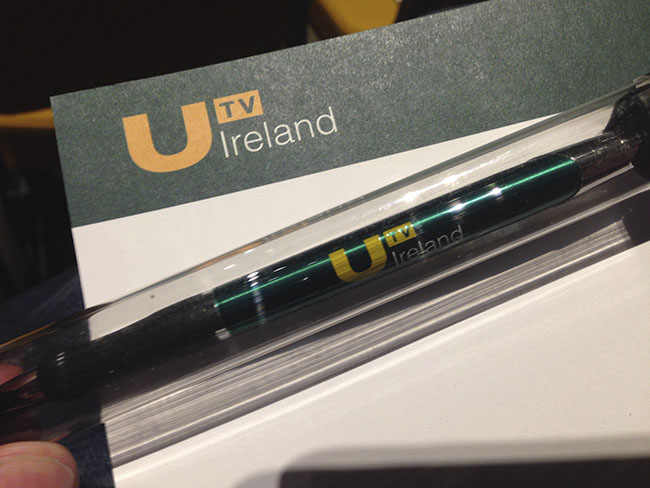 The UTV group of TV channels will be sold to ITV later this year depending on approvals from regulatory authorities in Ireland and the UK. It is expected the set of channels will fetch £110m for UTV plc, which will re-brand with a focus on Radio. UTV, UTV +1 and UTV Ireland are the channels being sold.
Mary Curtis said: "I was delighted to have the opportunity to be part of this new chapter in Irish television, launching a brand new commercial channel in Ireland. I am very proud of what we have achieved – both in 2014 whilst setting up the channel and throughout our first year of broadcasting in 2015. I am very lucky to be surrounded by a highly talented and enthusiastic team in UTV Ireland and I wish everyone at the station every success in the coming years. While I have thoroughly enjoyed my time with UTV Ireland, it was always my intention to review my position after the channel's first year on air. It has been an exciting and challenging year for the team and I, and we have succeeded in attracting more than 2.3 million viewers every week, which is a tremendous achievement for a new television channel"
John McCann, Group Chief Executive, UTV Media plc said: "We wish Mary every success in the future, her expertise across programming, public affairs, broadcasting and digital matters was vitally important in ensuring the successful launch of UTV Ireland. Mary's television credentials and senior management experience are second-to-none. We all appreciate her huge contribution to the channel and she will be very much missed by the team here."
Mary plans to leave UTV in early February and Michael Wilson, Managing Director of UTV Television, will continue to work with UTV Ireland's strong management team to ensure the channel continues to provide high quality programming for its growing audience.