5 Reasons Ireland Live at 5:30 is a Mistake
After just 5 months on the air UTV Ireland has taken the decision to move their 6:30 Ireland Live news programme to 5:30. A decision that harks back to the days when TV3 moved its 6 O'Clock news to 5:30. The reason given in the press by UTV points to detailed research of its audience. UTV Ireland's research found that a 5:30 news was what its audience wanted. You would wonder if any reporter got to see this research. But why could this decision be a mistake?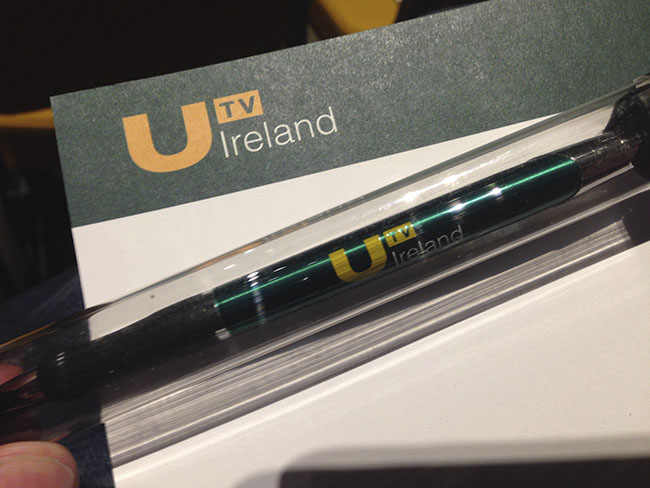 It seems that Irish TV executives are blind sighted by one view and that anything outside of this group think should be ignored. Considering that Irish TV channels across the board have seen a fall in audience of 30% in the last 8 years (2006 61.5%, April 2014 just 43.2%*).
So here are the five reasons UTV Ireland shouldn't be so keen to move its news from its current schedule: -
As an Irish broadcaster UTV Ireland will now only have one home produced show in prime time.
August would provide a new audience to Ireland Live with RTÉ's decision to cut its news output, if a change to the schedule is needed it should wait until September. Though Ireland Live is only one issue with UTV Ireland's schedule.
There are 2 other news programmes on at 5:30. The 5:30 on TV3 which averages 125,000 viewers and Nuacht RTÉ which averages 100,000** on RTÉ ONE. Ireland Live was battling to get 20,000 viewers from Six One.
Battling RTÉ might not look good but battling TV3 will look twice as bad. UTV Ireland was set up to beat TV3 more than RTÉ, to gain TV3's second place spot. The media have been out to get UTV Ireland. The Irish Times, The Irish Examiner and The Irish Independent have their knifes out and are cutting UTV Ireland. None of these bastions of news have ever mentioned TV3's audience level for The Seven O'Clock Show but all were only too happy to promote the show before it began.
Simulcasting has to take precedent for UTV Ireland. Moving Ireland Live disrupts this. Yes, that's what the research should have pointed out. It should have shown that UTV Ireland as far as possible has to be an exact replica of UTV Northern Ireland, and where this cannot be achieved UTV Ireland must provide its own Irish programming.
UTV Ireland's only business plan seemed to be one package of programmes from ITV Studios and little else, it failed to factor in other rights, such as film, US programming and sports, something Irish audiences expect.
UTV Ireland's Ireland Live will start broadcasting from 5:30 on Monday 25th of May, with hourly updates from 6am.
*Includes UTV Northern Ireland, reference TAM Ireland
**Figure taken from a number of years ago, reference unavailable