The Easy Stripped Schedule Way
RTÉ2's decision to air Friends in prime time seems like the easy and simplest way for the channel to schedule during those Soap Opera hours. The stripped schedule for niche broadcasters has been the backbone to most cable services of the past 25 years and is largely over looked by Mainstream TV particularly in prime time. Niche TV seems to be slowly dying away with reports showing that niche TV station's stripped schedules are being replaced by on demand viewing, such as Netflix. On demand viewing will eventually hit Mainstream broadcasters and as Netflix begin producing more and more of their own content it will see growth for its on-demand service. But you have to question RTÉ2's decision on Friends.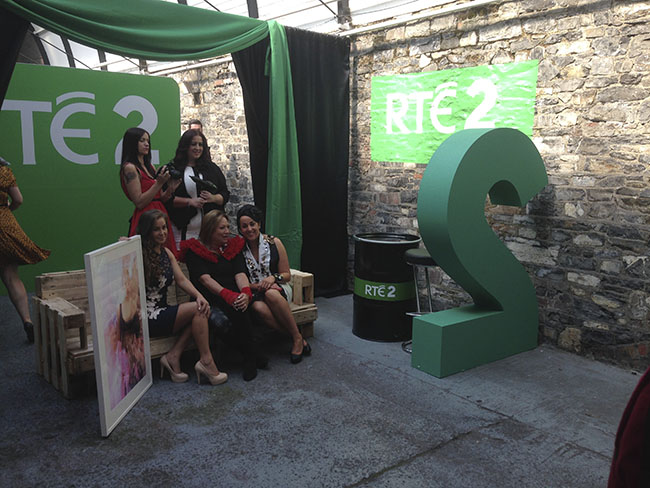 RTÉ2 have being suffering over the last 10 or so years. The axe possibly came when it decided to stop calling itself Network2. Sports is the main audience for RTÉ2 without sports RTÉ2 has very little to offer its audience. RTÉ2 may bemoan the arrival of On-demand services robbing its audience but in reality we all know RTÉ2's audience share is falling because it has little to offer.
RTÉ2's Reality Bites and the numerous other Reality TV programmes fall flat due the broadcaster's inability to commission other types of programming. Only one scripted comedy appeared on the channel, Damo & Ivor. With numerous BBC programmes from BBC Three, which are similar in style to many of RTÉ2's commissions. Variety?
You would think that RTÉ would have considered using Friends for their online offering, RTÉ Player. The service has no boxset content that bring people to on-demand services. The full ten season of Friends for free on the RTÉ Player, anyone? Coupled with a few other classic shows, anyone? Even a few Irish dramas from the past, anyone?
But this easy and lazy scheduling policy at RTÉ2 hasn't just happened at RTÉ. No both of RTÉ2's main competitors have also opted for this cheap and lazy type of scheduling.
UTV Ireland really though it was going to be easy, they assumed that 10% of the audience would hop over to UTV Ireland following its purchase of ITV Soaps, that hasn't happened, no instead UTV Ireland did what was expect it would do and divided TV3's and UTV's audience between the 2 channels TV3 and UTV Ireland.
Meanwhile, poor old TV3 hasn't a clue what to do with a mainstream channel. In its 17 or so years on the air it has never really had to contemplate providing a mixed genre channel, due to the soaps. TV3's decision to produce cheap programming that garners little audience across nearly 2 hours of prime time TV seems like the last throw of the dice, having failed a stripped schedule of Bondi Beach Rescue and Border Patrol earlier in the year. A Red Rock of hope for the channel sits in a swamp few viewers dare to enter, (Poetic aren't I!).
UTV Ireland's On-Demand service could also provide boxsets after all it owns the rights to so many great ITV Drama, you would think one or two of those archive dramas might either appear on UTV Ireland or their on-demand service.
TV3 seem to have very little in terms of value for on-demand audiences, perhaps boxsets of Law & Order, Family Guy and Without A Trace might help their 3player.
If TV is dead it's the broadcasters who will commit suicide.