New 10 Euro Note to be Introduced
The European Central Bank (ECB) have unveiled the new 10 EURO note. The note is part of a project called "Europa". The series of notes are being introduced on a phased basis. The first note to be changed to the new Europa version was the 5 EURO note. The notes feature stronger security features. The security designs include the face of "Europa" from Greek mythology and the origin of the European continent's name.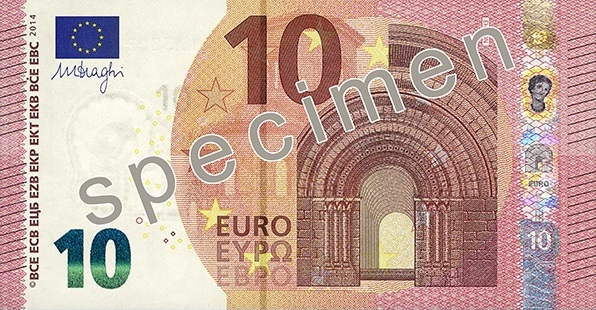 During the unveiling event, Mr Mersch also commented: "Today is also a chance to highlight the importance of maintaining people's trust in the Euro. One of the main reasons for introducing a new series of notes is to ensure that everyone who uses them can continue to do so with complete confidence".
The Euro is now used in 18 different countries by 334 million people.