RSA Christmas Appeal
The Road Safety Authority (RSA) and An Garda Síochána announced their Christmas and New Year road safety campaigns at the Bureau for Road Safety in UCD this morning (04/12/2013). The campaign will focus on brain injuries as a result of road collisions. 250 head traumas are brought to the attention of the National Neurosurgery Centre at Beaumont Hospital each year with 1 in 7 as a result of road traffic collisions.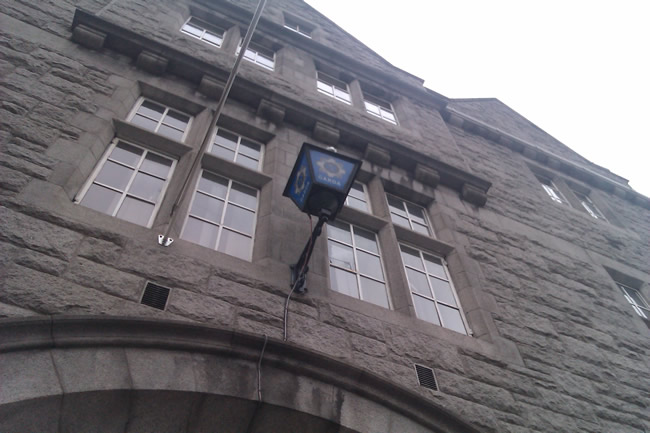 In 2013 the National Neurosurgery Centre saw 36 admissions as a result of road traffic accidents. The most vulnerable of road users are the most at risk, motorcyclists, pedestrians and cyclists. They represented 70% of all admissions.
Minister for Transport, Tourism and Sport, Mr Leo Varadkar TD said:
"In 2012, we had the lowest number of deaths and serious injuries on our roads since records began for the fifth consecutive year. But as 2013 draws to a close, 23 more people have died on our roads so far compared with the numbers who died during the entire year in 2012, including the Christmas period. These numbers not only represent lives lost but huge tragedy for the families, friends and communities left behind. The increase in road deaths in 2013 serves as a stark reminder of why we must all continue to make our roads safer for everyone, particularly over Christmas and New Year."
Mr David O'Brien, Consultant Neurosurgeon and Clinical Director at Beaumont Hospital's National Neurosurgery Centre presented hospital data from the past yeat "This year, we have treated 36 patients with head trauma as a result of a road traffic collision. The typical profile of our head trauma patients is young adult males. Of those, 13 were cyclists; none of them were wearing helmets. We also saw 10 drivers, 7 pedestrians and 5 motorbike riders."
This year more than 175 people have been killed in road collisions compared to 152 in 2012.
National Neurosurgery Centre Statistics for 2013 (Jan - Nov)
Total number of trauma transfers 250
Total number of trauma transfers as a result of road traffic collisions 36
Breakdown per road user
Cyclists 13
Motor Vehicle 10
Pedestrians 7
Motorbike 5