Speed Limit Review Report Published
The speed limit review report carried out by The Speed Limits Working Group under the Road Safety Authority (RSA) has published its report. The report recommends a new appeals system, that 80kmh signs are removed from narrow country roads, a new rural speed limit sign, an audit of speed limits every five years, road work speed restrictions limited to construction period and a pilot of new variable speed limits, average speed detection and in-car sat-nav speed warnings.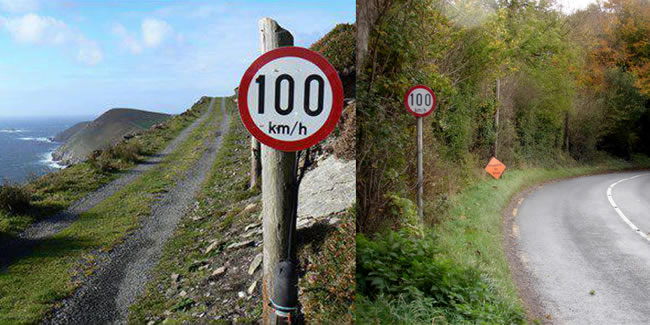 The working group was set up by Transport Minister Leo Varadkar. The review was called for due to inconstant speed limits from county to county. The working group were also asked to review the speed limit on country roads which often default to 80kmh.
"I set up this Working Group to ensure that speed restrictions everywhere are both safe and sensible. Everyone has come across speed limits which are either too high or too low, and which don't seem to make sense," Minister Varadkar said.
Conor Faughnan of the AA said: "Irish Motorists have been hugely supportive of road safety policy in recent years. AA members are continually telling us that they support speed enforcement but that many speed limits across the country are set incorrectly. The updated policy announced today is a huge step forward in addressing those anomalies. It will allow for a consistent and rational approach across the entire network which is very necessary and very welcome."