GAA Rounders Strategic Plan Announced
GAA President Liam Ó Néill and the President of GAA Rounders Association Joe O'Donoghue unveiled their plans for the development of the game over the next three years. The plan involves growing the numbers of teams around the country and bring the game fully under the umbrella of GAA Codes. It is hoped that the number of teams playing the game will increase from 21 to 35 and the number of players will increase from 600 to 2000 by 2016.
At the launch of the strategy Liam Ó Néill said "I have said consistently since the start of my tenure that the future for our games lies in broadening their appeal to all members of the family and there is no better code to facilitate this than Rounders."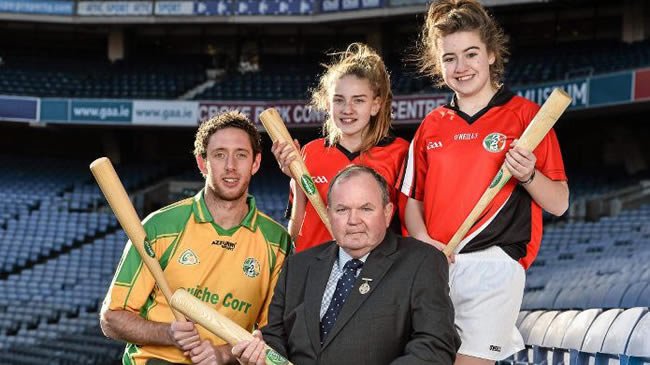 Joe O'Donoghue, Uachtarán Comhairle Cluiche Corr na hÉireann added: "Today is a hugely significant day for our game. This plan clearly sets out what we hope to achieve by outlining achievable goals in a 36 month time-frame. I would like to thank Liam and the GAA as a whole and also Martin Skelly, who has represented the Association over the course of the process. I would also like to acknowledge everyone who works on behalf of Rounders and I look forward to the challenge of enticing more people to get involved in our game, safeguarding and expanding its presence as one of the proud codes of the wider GAA family."
GAA Rounders host All-Ireland games each year. This year winners included Limekiln Senior Mens, The Heath Senior Ladies and Senior Mixed.
American games such as Baseball and Softball are based on GAA Rounders.