Gallagher asks for investigation into Editorial process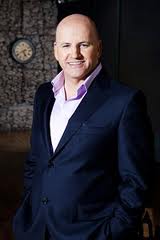 The presidential hopeful's solicitor read out a statement in relation to further developments on RTÉ's Frontline, where an audience member has made claims that RTÉ changed his original question to the candidate.
RTÉ initially defend the programme, but has subsequently apologized to Mr. Gallagher and fully accepted the Broadcasting Authorities (BAI) ruling that the programme was unfair to Mr. Gallagher.
RTÉ are fully reviewing their editorial processes and particularly the use of tweets on their current affairs programmes. RTÉ have stated that they cannot initiate further regulatory processes, as that is up to the BAI and communications minister.
Meanwhile Sinn Fein's presidential candidate has issued a statement saying that the tweet associated with his campaign could have been verified by the RTÉ team at any point during the Frontline debate. Martin McGuinness also said that "it was Seán Gallagher's lack of clarity and credibility in relation to straight questions on these issues from myself in the course of the Frontline debate which was his undoing".
Fianna Fáil and Fine Geal have both requested that RTÉ take a full review of their editorial process as a public service broadcaster. Leo Varadkar (FG) stating that he felt there is a "liberal adgenda" at RTÉ.