Analogue Switch Off In Analogue Switched Off , What's happening!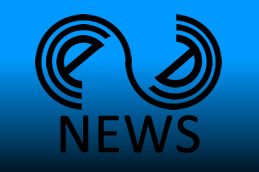 The Department of Communication announced last October that Analogue Switch Off (ASO) will happen on the 24th of October 2012. This is in line with the EU's move to Digital TV on or before the 31st of December 2012. The mess of ASO is all to clear, however there is nothing to suggest that ASO will not take place. It had to happen and it will happen. You have probably seen the Saorview campaign for digital TV, with the now infamous Cat and Dog act. You're probably kind of familiar with another DSO/ASO campaign with Gay Byrne, a separate campaign run by the Department of Communications, Energy and Natural Resources.
The Mess
The move to Digital TV has been a rocky one in Ireland, and has been on the table since 2001 (Sweden's DSO/ASO was in 2006). The general public won't know the ups and downs of the Digital change over but it has been long and ultimately ill conceived. We won't bring up the full history of DigiCo, It'sTV, Boxer, One Vision or Easy TV. By 2010 each of the bidders for PayTV on DTT had pulled out of negotiations. Citing cost of carriage. Here we look at the most resent debacle.
In 2010 RTÉ announced Saorview and Saorsat as the replacements for Analogue TV. This was coupled with the announcement by the former Minister for Communications, Pat Carey, that RTÉ would start providing RTÉjr, RTÉ One +1, RTÉ News Now, RTÉ Two HD and RTÉ Digital Aertel on Saorview. These new services from RTÉ officially launched in May 2011.
As minister Pat Carey also asked the Broadcasting Authority of Ireland (BAI) to seek Expressions of Interest for new services on Saorview. Altogether 11 expressions of interest were received by the BAI, including the Irish Film Board Channel, Oirechtas TV, TV3 channels, TG4 channels and a number of others. As yet none of the suggested TV channels or radio stations have appeared or have even been licensed.
One issue is the high cost of carriage from RTÉ NL. This issue still remains from 2008.
TV3 have stated that the current high costs - suggested by RTÉ NL - for carraige on Saorview are a barrier to any new channels. Until a set of clear and regulated carraige charges are provided TV3 are unable to progress their planned new services. TV3 are also frustrated with the public bodies and the arrival of new RTÉ channels, which they feel puts new TV3 channels at a disadvantage.
Community TV are calling on the government to free up the spectrum. They feel that the spectrum should be freed up to allow broadcasters develop their own local DTT feeds, rather than having to use RTÉ NL's network.
The Houses of the Oireachtas have stated that they would like to appear for free on the network, as they see it as a network owned by the public as are The Houses of the Oireachtas.
TG4 have decided againist a +1 service stating that PVRs and their player provide such a service, they hope to be in a position to provide their player on more platforms in the coming years. They feel the cost of extra channels is too great.
Other broadcasters just feel the cost of carriage is too high, however none of the broadcasters have licences for their channels, which might be a good starting point before talking about an issue that should have been sorted long ago.
In March 2011 RTÉ stated the following costs for carriage in 2013: -
Radio would cost from €60,000 to €92,000 per annum. Standard Definition TV channels would cost €948,000 per annum. RTÉ NL did state that cost would reduce as additional services join Saorview and that the costs in March 2011 were based on 2010. In other words RTÉ NL were providing a rough guide to Saorview carriage costs.
Currently ComReg are taking a review of the cost associated with carriage. Their report will hopefully be made available before DSO/ASO in October.
Joined-up Thinking
Broadcasters and Semi-state bodies have failed to have any joined-up thinking. None of the public service broadcasters have thought of joining their resources. Yes, RTÉ would have a difficult job of joining their resources with other broadcasters as many feel that RTÉ already command a significant part of the broadcast media landscape.
TG4 suggested TG4+1/Cula4. Cula4 is a children's channel that will air from 07:00 to 19:00 much like RTÉjr, at 19:00 TG4+1 (minus acquisitions) would air until 02:00. Yet no one suggested in the interim that such a channel might mix OTV and IFBTV with the new TG4 service.
Simply put Public companies, government departments and semi-state bodies are not in contact with one another.
The Department of Communications will say the following: -
Oirechtas TV (OTV) is the sole interest of the House of the Oireachtas
The Irish Film Board Channel is the sole interest of the Irish Film Board
It is up to TG4 to contact the department on new services that they may wish to provide.
TG4's proposals were not drastic. Limited purely to one channel. Why did they appear on the BAI's Expressions of Interest when such proposal must go to the minister? TG4 have since announced the arrival of TG4 HD .... on UPC! This is without informing the Department of Communications which are required to carry out a public consultation on new broadcast services from TG4.
Currently The Houses of the Oireachtas are examining the costs associated with a Free-to-Air channel, it is not expected that the channel will be available on a free-to-air bases until 2013.
The Irish Film Board are less positive and its seems that they have given up on the project, while saving face publicly by stating they are still interested in a channel. The Department of Arts have removed themselves from the picture even though the IFB are under their remit and the current arts minister, Jimmy Deenihan, stated he would like to see an arts TV channel.
Meanwhile the Minister for Communications is waiting to hear back from the BAI on the other expressions of interest, while the BAI wait for the minister to make a decision on their initial report last year. The minister and his officals seem to be of the understanding that the BAI are in contact with the interested broadcasters, CCÉ News can reveal that they are not.
Lack of Money
Yes we are in a recession and the idea of new TV services in an recession during an era of on-demand services might seem short-sighted, but it would also be short-sighted to leave behind those that either don't want or can't get sufficient broadband. Perhaps public funds would be better spent there.
Over €5million will be spent on two DSO/ASO campaigns. It makes you think that such money might have been better spent on content and perhaps starting some new services.
€5million refers to the amount spent by both Saorview and Going Digital on two separate DSO/ASO campaigns. The Going Digital Campaign simply wasted money, when it could have been used to provide funding to both OTV and the IFB channel, both would have given some attraction to an otherwise empty platform.