BAI Makes Statement on Denis O'Brien's Media Interests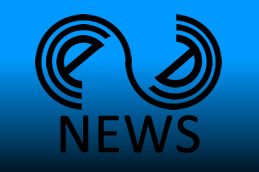 The Broadcasting Authority of Ireland (BAI) has issued a statement in relation to the ownership and control of media organisations in Ireland by Denis O'Brien and his company Communicorp. This statement is made in relation to the BAI's Ownership and Control Policy (2012). Communicorp has a number of interests in six radio broadcasters in Ireland. Communicorp informed the BAI of changes in media interests of Mr. O'Brien, as is required by radio broadcasting licences held by the company. Mr. O'Brien has shareholdings in Independent News and Media (INM), one of Ireland's leading newspaper publishers.
The changes to Mr. O'Brien shareholding at INM was investigated by the BAI, because they must consider if these changes amounted to an undue "substantial interest" or "control" of media communications by any one person.
The BAI meet on Monday (23/07/2012) to determine these issues surrounding the ownership and control of media outlets by Mr. O'Brien. The BAI determined that while Mr. O'Brien owns a substantial amount of INM he does not control INM and the BAI fell that in this regard they were not obliged to review Mr. O'Brien's interests "in the context of an undue amount of communications media".
The BAI noted that since the BCI's review in 2009 that Mr. O'Brien had increased his shareholding in INM and that there were significant changes to the Board of Directors at the company and the diminished role of the O'Reilly Family.
In their judgement of the BAI said: -
"a special resolution cannot be carried at a meeting of the shareholders of INM if Mr O'Brien votes against it;"
"he has not reached the 30% threshold at which he would be obliged to make a bid for the remaining shares of the Company;"
"he does not own shares which give him more than 50% of the voting rights exercisable at meetings of INM's shareholders."
"Mr O'Brien may nominate three directors to the board of INM."
The BAI believe the situation at INM is fluid and are satisfied any changes will be reported back to them by Communicorp.
Communicorp control
National Radio Stations Today FM and Newstalk
Dublin Radio Stations Spin 103.8 and 98FM
with interests in Spin South West and Phantom FM.