RTÉ: 2,300 hours of Olympic Coverage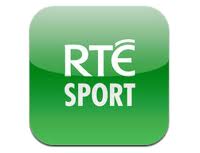 RTÉ Sport today (12/07/12) announced 2,300 hours of Olympic coverage across Radio, TV and Online. Starting with the opening ceremony on Friday 27 July, 2012 and running until the final day on Sunday 12 August, 2012
Irish broadcast coverage of the sporting event started in 1956 on Raidio Éireann (now RTÉ Radio 1), the Olympic's 1956 was held in Melbourne and was featured on Junior Sports Magazine, presented by Harry Thuillier. Irish coverage on Television began in 1964 at the Tokyo Games, on Telefís Éireann (now RTÉ One).
Ryle Nugent, RTÉ's Group Head of Sport said: "RTÉ has been broadcasting Olympic coverage for 56 years and we are pleased to continue this proud heritage with the most comprehensive coverage of live action throughout each day of the games across a multitude of platforms. This year RTÉ's Olympic coverage will extend even further than ever before with all television output available in HD along with a planned 50% increase in the number of live streams available online and extensive radio coverage throughout the schedule."
RTÉ TV
Over the course of the 17 day event RTÉ Two will provide over 225 hours of coverage from London 2012, and for the first time in High Definition on RTÉ TWO HD. Focus on the progress of Irish athletes will be given centre stage with expert analysis on all of the main events. RTÉ expert analysis team includes former Olympians and sports journalist.
Boxing Analysis will be provided by Kenneth Egan, Bernard Dunne, Michael Carruth and Mick Dowling.
The athletics panel will be made up of David Gillick, Ailis McSweeney, Jerry Kiernan, Dave Matthews and Victor Costello.
The swimming panel will consist of Andrew Bree, Gary O'Toole and Earl McCarthy.
Former Olympian's Neville Maxwell (rowing) and Ian Wiley (canoe slalom) will also add their expertise in their respective sports.
Peter Collins will host live coverage each day from 09:30 until 13:00. Micheal Lyster will present coverage from 13:00 until 16:00, while Tracy Piggott will be on weekend duty. Darragh Maloney continues coverage from the games from 16:00 to 19:00. Bill O'Herlihy returns for his 10th Olympic games for RTÉ at 19:00 each night with continued live coverage, news and analysis.
RTÉ TV's commentary team include Jimmy Magee, George Hamilton, Tony O'Donoghue, John Kenny, Hugh Cahill, Ryle Nugent, Stephen Alkin, Nick O'Hare, Robert Hall, Ger Canning, Myles Dungan and Tim McCarthy.
Reports will be provided by Marty Morrissey, John Kenny and Clare McNamara with Breaking stories covered by Daire O'Brien and Adian Kelly.
Reports on Six-One and Nine news will be provided by Joe Stack, Clare MacNamara, Paul O'Flynn and Philip Bromwell.
RTÉ Digital
Online coverage will be provided by RTÉ Digital. With 12 HD video streams of the games, along with radio and TV coverage. Live blogs, on-demand video and audio, social media updates and behind-the-scenes footage and lots more will be available on RTÉ's website, twitter @RTÉLondon2012 and Facebook.
RTÉ Radio
Extra sports bullentins will be available on RTÉ Radio 1 between 10:00 and 13:00 at weekends. Neil Doherty will present The Games: London 2012 on Saturday 4, Sunday 5 and Saturday 11 August.
John Creedon moves to sport for the duration of the games with extended coverage of the games from 19:00 to 22:00 each night, he will be joined by Con Murphy.
Each day the RTÉ Radio 1 regulars will be joined by Des Cahill to provide continued coverage, he'll be joined by former Olympians Thomas Chamney, Eric Donovan and Kevin Williamson.
RTÉ 2fm will keep listeners updated through out the games.
RTÉ Lyric FM will provide classical music with an Olympic twist. On Thursday 26 July, Paul Herriott will present the BBC Scottish Symphony Orchestra conducted by Donald Runnicles as they perform London Olympic Games: Music National - A Sporting Fanfare, recorded in March 2011 at the Clyde Auditorium in Glasgow. The Hamilton Scores broadcasts live from London on 28 July, 4 and 11 August.
Gearóidín Nic an Iomaire and Seán Ban Breathanch will provide coverage to listeners on RnaG.
RTÉ Choice will provide a historic look at the years of the Olympic Games in a series of 12 programmes featuring music and world events of the times.