TD's to be reduce by 8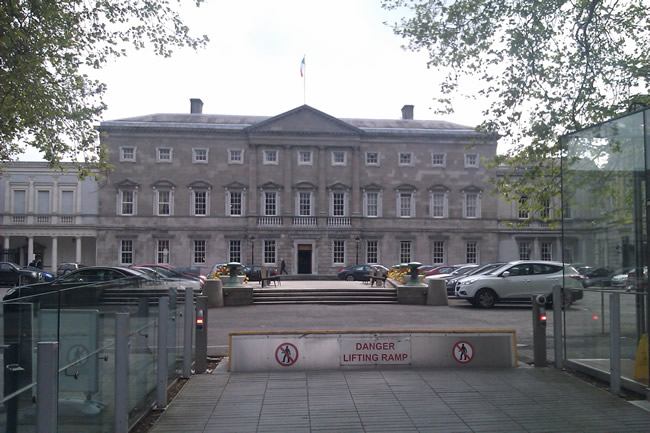 The Constituency Commission Report for 2012 has had their report published today (21/06/12). The report recommends that TD numbers should be reduced by 8 bring the total numbers in the Dáil down to 158 TD, currently 166 TD are elected to the Dáil, this has not changed since 1980. The report comes in light of the Census 2011.
Under the Irish Constitution the numbers of TDs are based on 1 TD per 30,000 citizen. The recommendations retain the current 5-seat Dáil constituencies but reduce the number of 4 and 3 seat constituencies from 16 to 15 and from 17 to 13 respectively.
The commission received 533 public submission from organizations and individuals, of which 8 related to the European Parliament.
The report recommends: -
158 TDs (Members of Dáil Éireann, Members of Parliament.)
40 constituencies, 11 5-seaters, 16 4-seaters and 13 3-seaters
County
Constituency
Seats
Description
Cork
Cork East
4
Unchanged
Cork North-Central
4
Part of Cork South Central Moves to Cork North-Central
Cork North-West
3
Part of Cork North-Central Moves to Cork North-West
Cork South-Central
4
Part of Cork South Central Moves to Cork North-Central
Cork South-West
3
Unchanged
Sligo/Leitrim
Sligo-Leitrim
4
Takes in part of Donegal-south and west Cavan
Donegal
Donegal
5
Merges Donegal-North and Donegal-South, two 3 seaters. Part of Donegal-south joins with Sligo/Leitrim
Cavan/Monaghan
Cavan-Monaghan
4
Part of West Cavan moves to Sligo/Leitrim.
Dublin (City)
Dublin Bay North
5
Merger of Dublin North-East and Dublin North-Central. Fingal area of Dublin North-East moves to Dublin-Fingal
Dublin North-West
3
Merges with part of Dublin Central
Dublin Central
3
Part of Dublin Central moves to Dublin North-West
Dublin South-Central
4
Part of Dublin South-Central moves to Dublin Bay-South
Dublin Bay-South
4
Merger of Dublin South-East and part of Dublin South-Central.
Dublin (Fingal)
Fingal
5
Dublin North, parts of Dublin West and Dublin North East.
Dublin West
4
Dublin West and part of Dublin Central.
Dublin (County)
Dublin Mid-West
4
Unchanged
Dublin South-West
5
Takes in parts of Dublin-South
Dublin - Rathdown
3
Becomes a 3 seat with movement of parts of Dublin South to Dublin South-West
Dublin - Dún Laoghaire
4
Including Part of Dublin South
Galway
Galway East
3
Becomes a 3 Seater due to Roscommon-Galway changes
Galway West
5
Unchanged
Galway West
5
Ballinrobe in Co. Mayo moves to Galway West
Mayo
Mayo
4
Roscommon/Galway East
Roscommon-Galway
3
Merger of part of Roscommon and Galway East
Kerry
Kerry
5
Becomes a single 5 seat constituency
Limerick
Limerick City
4
Takes over 9 electoral divisions from Kerry North-West Limerick
Limerick County
3
Becomes a single 3 seat constituency
Waterford
Waterford
4
Becomes a single 4 seat constituency
Offaly/ Tipperary
Offaly
3
Merges with part of North West Tipperary
Tipperary
Tipperary
5
Becomes Single 5 seat constituency
Laois/Kildare
Laois
3
Merges Kildare South with Laois
Kildare
Kildare North
4
Movement of part of Kildare North to Kildare South.
Kildare South
3
Merger of Kildare South and part of Kildare North, with some of Kildare South in Laois
Carlow-Kilkenny
Carlow-Kilkenny
5
Unchanged
Clare
Clare
4
Longfort-Westmeath
Longfort-Westmeath
4
Louth
Louth
5
Meath
Meath East
3
Meath West
3
Wexford
Wexford
5
Wicklow
Wicklow
5