North Pole not ready for Take Off
The north pole has stated that it does not envisage the normal services being provide on Christmas Day. The North Pole's Secretary of Christmas Day Travel has said that as an older person Santa is in the high risk category. The Secretary has consulted with North Pole Health Exercise and Training (NPHET) who have informed her even on in a good year Santa is old and obsess, and this year he failed to keep up his usual routine. It had been suggested by some governments around the world that Mrs Claus could take over, however according to one source close the north pole, she just as old and as fat. They are optimistic that they can make it happen this Christmas Day.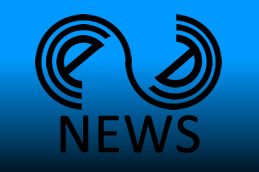 ---
The Secretary for Irish Children at the North Pole was dismayed at Ireland's current statement regarding Santa, it said that they had not contacted the Irish Government and it is against normal Elf protocol to contact a Minister of any government however she did welcome the news that Santa could travel to Ireland.
She stated: "Coveney should know that we've sent a letter to the good President of Ireland in October outline the concerns that Santa and his elves have, we are always happy to work with the head of state but we do not work with governments, this letter was sent out to all Monarchs and Presidents around the world, and we will continue to keep them up to date on the North Pole's pandemic arrangements, but so far Mr. and Mrs. Claus are self isolating".
Santa has advised her to issue an update to the president in good time, hopefully with good news.
She also want to mention that Santa had always had a warm welcome at Áras an Uachtaráin every Christmas before he sets out on his rounds across the country, he hopes that he will be able to meet President and First Lady Higgins, saying that it was a big anniversary for any President, the 10th, and he looked forward to the traditional Guinness Christmas Cake and Fresh Milk. He also want to pay his respects to Sioda, he said that Rudolf and the reindeer's will miss their games in the Phoenix Park, and looked forward to seeing Brod.