Ulster Lockdown
The nine counties of Ulster have been place in further lock down by Dublin and Belfast. Dublin has placed Donegal, Monaghan and Cavan at level 4 of the Irish government's Resilience and Recovery plan, while Belfast has increased lock down across Derry, Fermanagh, Armagh, Down, Antrim and Tyrone. Level 4 Restrictions in Donegal, Monaghan and Cavan mean that people in those counties cannot have visitors to their homes or gardens, no organised indoor gatherings, only 15 for organised outdoor gatherings. Belfast restrictions do not allow in house visits but you may have up to six people in your garden and an extension of the Halloween mid-term break for schools is also in the plan. This comes after a 1,265 cases of COVID 19 were reported in Ulster, largest proportion of cases on the Island of Ireland, yesterday Ireland report a total of 2,312 cases of COVID 19.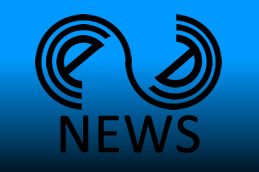 ---
The Irish provinces of Leinster, Connacht and Munster remain at level 3, however the Irish government has prohibited visitors to homes and gardens across the 3 provinces.
Northern Irish restrictions have banned the sale of alcohol after 8pm, with takeaway premises closing at 11pm.
People are urged to continue limiting social contacts, keeping your distance, wearing face coverings, washing your hands and if you have symptoms staying at home, self-isolate and book a test.
People are also asked to avoid unnecessary travel, and to remain in county boundaries.
Level 4 restrictions include: -
Schools and childcare services are to remain open. Only essential businesses and services remain open.
Level 4 prohibits visitors to your home or garden. No family or social gatherings can take place in other settings.
Vulnerable people
Those aged 70 years and over and the medically vulnerable should exercise judgement regarding the extent to which they engage with others.
Family Events and Religious Services
No more than 6 people may attend a wedding. No more than 25 people may attend a funeral. All religious services go online. Visits to Long-term residential care facilities are suspended, aside from critical and compassionate circumstances.
Indoor
No organised indoor gatherings can take place, no exercise or dance classes, all museums and galleries and cultural attractions are closed.
Pubs, cafes and restaurants may only provide takeaway, outdoor dining and deliveries, while pubs not serving food may serve outdoors to a maximum of 15 people, nightclubs and casinos are closed.
Visits to nursing and care homes are suspended, except for critical and compassionate circumstances.
Gyms, swimming pools and other venues are closed.
Outdoor
Organised outdoor gatherings of up to 15 people can take place.
No matches and events can take place, with exemptions for GAA and professional sports, all of which will be behind closed doors.
Playgrounds and parks remain open with protective measures in place.
Transport
Face coverings must be worn on public transport. Public transport capacity will be limited to 25%. With Essential workers and essential purposes being given preferential treatment. People are asked to walk or cycle where possible and to avoid public transport.