Amer-o-Vision
The Eurovision is heading to the United States of America. Much like the Eurovision all 50 states will be given the opportunity to compete in a version of the competition for USA audiences, with each of the fifty states being represented by an original song, unlike the Eurovision the series will not have entries from other American nations.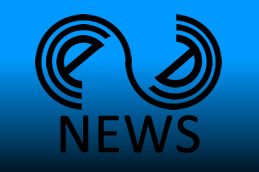 ---
The US version of the show will be a series of 5 to 10 televised quarter finals, followed by semi-finals and the final show.
Martin Österdahl, Executive Supervisor of the Eurovision Song Contest: "The Eurovision Song Contest's unique legacy dates back 65 years and its worldwide popularity is still rising. It's time for America to experience this spectacle, through its sister competition, the American Song Contest. Love of music is universal and celebration of music in different genres and styles can transcend boundaries and unite people. We are excited to have found the right partners to offer another series that our fans across the globe can fall in love with and to share this unique competition with the American people."
The series is due to air in the winter of 2021.