Mary Lou Leads in Leaders Vote
The Dáil met on Thursday (20 Feb) following the General Election 2020. Seán Ó Fearghaíl retained the Ceann Comhairle position, winning the chair against Denis Naughten. Micheal Martin was then nominated by the Fianna Fáil party to become Taoiseach, he received 41 votes in total, with 4 independent votes, from Cathal Berry, Seán Canney, Noel Grealish and Micheal McNamara. Sinn Féin then nominated Mary Lou McDonald. She received the most votes of all 3 nominees on the day with 45 votes cast in her favour. The sitting Taoiseach, Leo Varadkar, then received just 36 votes, one more than his parties 35 votes coming from Independent TD Seán Canney.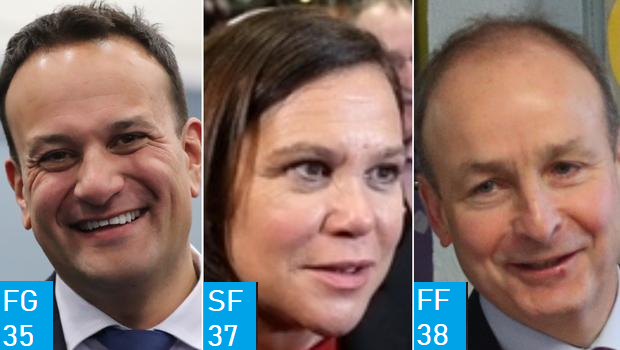 The Green Party also put forward the leader, Eamonn Ryan, he received a total of 12 votes from his party.
All four leaders failed to command a majority and all were deemed unelected.
Leo Varadakar and his ministers continue in a caretaker role until such time as a new government is formed.