RTÉ News Now to be Replaced By RTÉ2 +1
RTÉ have made an application to the Department of Communication, Climate Action and Environment, DCCAE, to replace RTÉ News Now with RTÉ2 +1. It was reveiled earlier in the year that RTÉ had made the application to drop RTÉ News Now by their Head of News, Jon Williams. At the Public Account Committee, PAC, RTÉ's Director General, Deirdre Forbes announced plans to introduce RTÉ2 +1.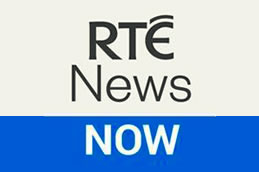 In a letter to the Chairperson of the Joint Committee on Communications, Climate Action and Environment, Hildegarde Naughton, Deirdre Forbes outline the continued availability of RTÉ News Now until a decision had been made by the Minister for Communications.
At a meeting with the Joint Oireachtas Public Accounts Committee Dee Fordes announced that an application had gone to the Department to get permission to provide RTÉ2 +1.
RTÉ, the BAI and the Department have all been contacted for comment.