The Cranberries Lead Singer Dolores O'Riordan Dies Suddenly
Dolores O'Riordan has died in London. She had been recording some new material. A native of Limerick she is best know as the lead singer of rock band The Cranberries. Her publist announced the sudden death and has said "family members are devastated to hear the breaking news and have requested privacy at this very difficult time."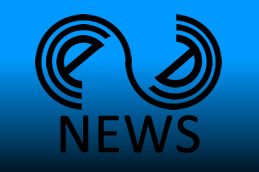 Dolores O'Riordan was just 46 years of age. She'd shot to fame as the lead singer of Limerick/Irish Rock group The Cranberries, having formed the band in 1990 with Noel Hogan, Mike Hogan and Fergal Lawlor.
The band has achieved four top 20 albums on the Billboard 200 chart - 'Everybody Else Is Doing It, So Why Can't We?', 'No Need to Argue', 'To the Faithful Departed' and 'Bury the Hatchet'. These were followed by further successes with 'Wake Up and Smell The Coffee' and 'Roses'.
In 2017 the release the album 'Something Else'.
Today the Irish President, Micheal D. Higgins, said, on the death of Dolores O'Riordan
"It is with great sadness that I have learned of the death of Dolores O'Riordan, musician, singer and song writer. Dolores O'Riordan and The Cranberries had an immense influence on rock and pop music in Ireland and internationally. I recall with fondness the late Limerick TD Jim Kemmy's introduction of her and The Cranberries to me, and the pride he and so many others took in their successes. To all those who follow and support Irish music, Irish musicians and the performing arts her death will be a big loss."