Black 47 Makes it to Berlin
The Irish movie Black 47 is making it's way to Berlin for its world premier. Internationale Filmfestspiele Berlin will take place between 15th and 25th of Feburary 2018. Full details of the festival will be announced on the 2nd of February. Black 47 is an Irish and Luxembourger co-production, directed by Lance Daly (Kisses, The Good Doctor)/. It stars Hugo Weaving, James Frecheville, Stephen Rea, Freddie Fox, Barry Keoghan, Moe Dunford, Sarah Greene and Jim Broadbent.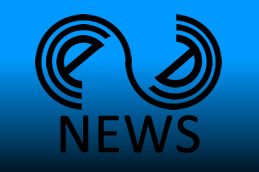 Set during the Irish Famine. It tells the story of Feeney, a British Soldier, who returns home to Ireland only to find a country devistated by famine and lawlessness. As he seeks revenge for the death of his family at the hands of the English. The English have sent Hannah to return Feeney before he starts a revolution in the famine ridden country.
Black 47 is directed by Lance Daly, one of Ireland's most acclaimed directors, whose previous films include Life's a Breeze which premiered at Toronto Film Festival. His breakout feature Kisses was named the Best Feature Film at the Galway Film Fleadh, Foyle and Miami film festivals, was nominated for an Independent Spirit Award and the Golden Leopard at Locarno. It became the highest grossing Irish film of the year and Lance picked up Best Director at the IFTA's. Lance was winner of the Galway Film Fleadh's Bingham Ray New Talent Award (2013).
The screenplay is written by PJ Dillon (Rewind), Pierce Ryan (Standby), Eugene O'Brien (Eden) and Lance Daly (Life's a Breeze, Kisses).
Black 47 was produced by Macdara Kelleher whose credits include Strangerland starring Nicole Kidman, Lance Daly's Kisses, What If starring Daniel Radcliffe, Urszula Antoniak's Nothing Personal, and Rebecca Daly's The Other Side of Sleep. Kelleher recently produced The Professor and the Madman with Mel Gibson and Sean Penn. He is co-founder of Dublin-based Fastnet Films with Lance Daly and Morgan Bushe.
The film is produced in association with Primemeridian Entertainment, the Irish Film Board, the Luxembourg Film Fund, Wildcard Distribution, Altitude, BAI, TV3, Eurimages, Umedia, Samsa Films and Fastnet Films.
Information provided by Limelight Communications. Limelight