Channel 5 Picks Up RTÉ's Striking Out
Channel 5 have bought the broadcast rights to RTÉ's Striking Out drama. The first series aired in January 2017 and a second series is due on RTÉ in the New Year. The series stars Amy Huberman and Neil Morrisey. Channel 5 are also ditching their my5 TV channel and replacing it with 5PRIME. The New service will remain part of its free to air line up of channels, while my5 will remains as Channel 5's on demand services. 5PRIME will be the channel of choice for high quality drama, documentary and new commissions from Channel 5.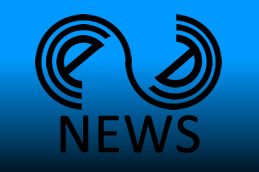 The new channel will take over from my5 in the New Year on the 16th of Janurary. It will be available across all UK broadcast platforms including Freeview and Freesat, it is available in Ireland via Freeview spillover in certain boarder areas and via Free To Air satellite.
Channel 5 describe the new channel as "a new premium channel offering high quality factual series, intelligent documentaries and must-watch dramas. 5PRIME features first run originals alongside the finest content and spin offs of its most popular programmes."
"5PRIME will showcase a selection of high quality content ranging from factual programmes like Ben Fogle: New Lives in The Wild & GPs: Behind Closed Doors and new commissions like The Secret Life of Owls and new RTE legal drama, Striking Out."
Launching 16th January - Channel 5 today announces 5PRIME, a new premium channel offering high quality factual series, intelligent documentaries and must-watch dramas. 5PRIME features first run originals alongside the finest content and spin offs of its most popular programmes. pic.twitter.com/RiXfNG1jmN

— Channel 5 Press (@Channel5Press) December 12, 2017