Tánaiste Fitzgerald Faces No Confidence
Fianna Fail and Sinn Fein have both submitted votes of no confidence against Tánaiste Frances Fitzgerald. An email sent to An Tánaiste, when she was Minister for Justice, set out the legal tatics that An Garda Siochana would use against whistle-blower Maurice McCabe. The email contain unfounded allegation of sexual misconducted by the former Gaurd. The opposition parties believe that An Tánaiste should have acted on these legal suggestions, and question why if should could not intervene how was it that this information was passed to her, this also on top of lies about the time line by the Department on when An Táiniste received the email. The Fine Geal Party have made a motion of confidence in An Tainiste. The Confidence and Supply agreement between FF and FG is under pressure and could lead to a pre-Christmas Election.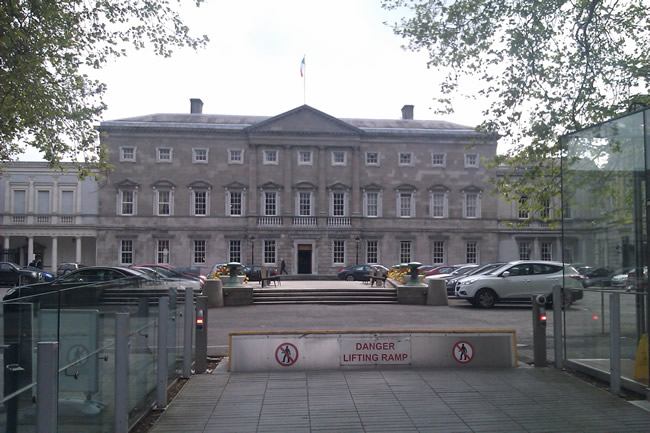 Fine Geal have stated categorically that they do not want to have an election before Christmas. The have said that there are still several issues to tackle. Including Several Bills have yet to pass through the Oireachtas including; the Finance Bill, the FEMPI Bill and the Social Welfare Bill. There is a major Brexit Summit scheduled for next month.
FG Parliamentary Party Chairman Martin Heydon said after the meeting: "What we have seen from both Sinn Féin and Fianna Fáil today is a political stunt, pure and simple. We will not allow the opposition bully us. Sinn Féin is attempting to undermine the work of the Charleton Tribunal which was set up by the Fine Gael led Government to investigate the treatment of Maurice McCabe and get to the bottom of whether or not there was a campaign against him – the same Charleton Tribunal that the opposition agreed to in the first place. History shows that Fine Gael adheres to due process and has respect for natural justice. Fine Gael stands fully and united behind the Tánaiste Frances Fitzgerald".