CAI want No Limit Gift Cards
Its that time of year. What presents do people want and one of the laziest presents on the market is the Gift Card. It's a welcome gift and most people appreciate the thought. but most gift cards have an expiry data, The Consumers Association of Ireland have launch a new campaign to outlaw expiration dates on these cards and many people forget to buy a product with the card and after months of inaction from them they find their gift card is worthless. The CAI have launched a campaign to get the government to move on this issue, Credit Where it's Due, hopes to make government and the retail industry insure consumers get value for their gift cards. Social Democrat co-Leader, Catherine Murphy want to see this issue resolved under her new consumer bill.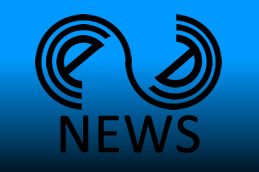 As we come towards the end of the year a gift card seems like a sensible gift when your not sure what people want, or when you have just left it too late.
A bill was proposed in May 2015 asking the Irish government to remedy the situation where both gift cards and vouchers have no expiration date, where there are currently no specific statutory rights around these cards.
In August, following years of government inaction, the Consumer Association of Ireland began to engage with retailers directly on this issue. The retailers have yet to engage with the CAI.
Catherine Murphy, co-Leader of the Social Democrats, has put forward the introduced of her Consumer Protection (Gift Vouchers) Bill, 2017 to the Dáil to remedy this situation, however private members bills are hard to press through the Dáil.
Under the Social Democrat's bill Gift Cards would be valid for 5 years after the date of purchase, it would ban charges for issuing gift vouchers, applying charges to unused or inactive balances, It would also ban any charging for the repayment of credit balances on gift vouchers.
CAI spokesperson, Dermott Jewell, commented that 'Irish consumers have, for too long, been issued with credit notes and vouchers – paid for in hard cash – with expiry dates that, in reality, devalue their money within an unacceptable and retailer-determined 3, 6 or 12-month period of time. After that period of time the note becomes of NIL value – a worthless piece of paper – but no loss to the retailer with money-for-nothing safely in the bank. The Consumers' Association of Ireland (CAI) is seeking the support of retailers and businesses who value their customers and who want to offer them a more honest and fair deal – by placing a minimum 6-year validity upon all credit notes and vouchers that they issue – with immediate effect! Better still, move in the right direction – introduce a NO EXPIRY DATE regime – across retailing Ireland, giving all valued customers their full entitlement – to full Credit Where It's Due!'
Deputy Murphy said: "The whole area of gift vouchers and gift cards is largely unregulated in Ireland with everything stacked against the consumer. Retailers are free to put any expiry period on gift vouchers with many opting for just 12 months. This amounts to an unfair 'use it or lose it policy' and is just not acceptable. These are not gifts or money-off from the retailer – they are actually money, paid for by customers. Our Bill would mean all gift vouchers have an expiry period of at least 5 years. One of the worst anti-consumer practices we found while preparing this Bill is the practice of charging "administration fees" after a certain period. Quite a number of high profile shopping centres and gift card providers operate in this fashion. This results in the credit on the card being run down until the value of the card drops to zero. Such terms and conditions would be banned under this Bill. At up to €3 per month on some gift cards, these are exorbitant charges that rip-off consumers. We are entering the busy pre-Christmas Shopping period, with Black Friday this week, and the peak sales period for gift vouchers. Many of us will give and receive gift vouchers for Christmas for everything from food, books, clothes and sporting goods to meals out or hotel stays. It's important that legislation is in place to ensure that neither those giving nor those receiving gift vouchers are ripped off by sneaky charges."