TV3 Top Daytime TV
TV3 are the leader in terms of Daytime TV out passing RTÉ One for Daytime viewers according to figures released by the channel. TV3 has just under 15% of the Daytime TV audience from 7am to 6pm each day, this compares to RTÉ One's 13%. Ireland AM, TV3 News at 12:30 and Elaine remain part of TV3's daytime line up, while RTÉ One's One News and Today make up RTÉ's home produced daytime programming.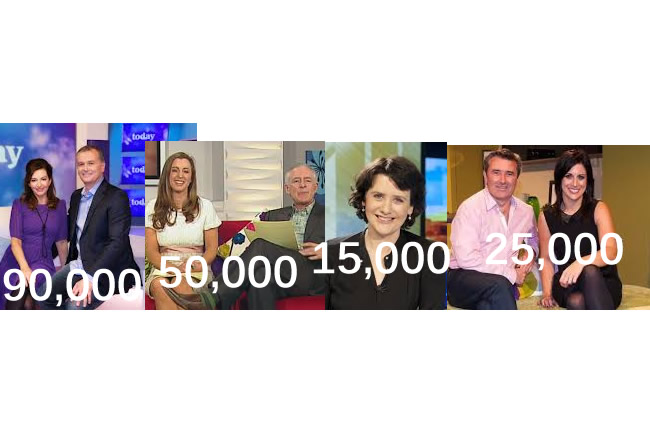 RTÉ figures show that in 2016/2017 Today had an average audience of 96,000 viewers or a 15% share down from 106,000 per episode from Sept 2015 to April 2016.
For the same period (Jan to Sept 2017) TV3 has an all day share of 11% in comparison to RTÉ One's 18% all day share.
Note: Graphic above shows RTÉ and TV3 Daytime shows in 2015.