RTÉ Gender Pay Review Concluded
The RTÉ Gender Pay Review has concluded. It shows a higher number of men in higher position in the organization, while women tend to be paid 4% less then their male counter parts. The report suggests that RTÉ should employ a system of positive discrimination in roles which are more traditionally male or female appointees. It also suggests a better multicultural approach to the hiring process. The report has been criticize because it did not look at high level pay for presenters.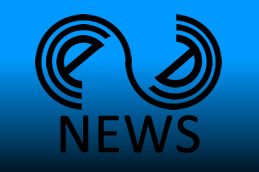 Kieran Mulvey, former Director-General of the Workplace Relations Commission, wrote the review. It was commissioned in July of this year, following media complaints about the pay disparity for RTÉ News presenters Sharon Ni Bheolain and Bryan Dobson.
Commenting on the findings and recommendations, Dee Forbes, Director-General, RTÉ said: "This independent report confirms that RTÉ has made significant strides in the area of gender and role equality, and pay. I welcome this, while also fully taking on board the various recommendations. RTÉ is a complex organisation with legacy and historical issues, and with complicated grading structures. There is also a lack of diversity outside of gender, both on and off the air, coupled with restrictions, financial and otherwise, in our ability to recruit new talent. I and the Executive team will engage seriously and quickly with the recommendations in this report."
Eimear Cusack, Director of Human Resources, said: "The review makes recommendations on transparency, grade alignment and reorganisation, and calls for structured policies on gender pay, diversity and reporting. We will move now toward a review of these and our recruitment processes generally, as well as our grading and reward structures. While we cannot become complacent, I am encouraged that this report finds that RTÉ is performing significantly ahead of the national average, and indeed other bodies, in respect of this matter."