RTÉ retain International Soccer

Warning: Use of undefined constant php - assumed 'php' (this will throw an Error in a future version of PHP) in /home/capital/public_html/cce/news/17/08/23soccer.php on line 185

RTÉ Sports have announced that the national broadcaster has retained the lions share of live international soccer until 2022 for Irish soccer fans. RTÉ will screen Qualifiers for the Republic of Ireland for the Euros 2020 and the World Cup 2022. RTÉ also won the rights to the Euros 2020 Finals, which is due to be held around Europe, including Dublin.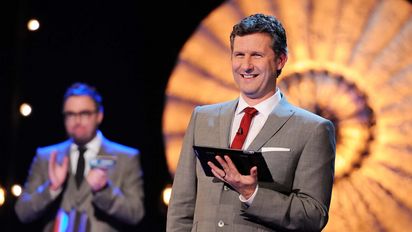 Dublin will be one of the host cities for the 2020 Euro Cup, host 3 group matches and round of 16 match at Lansdown Road.
RTÉ also hold the rights to World Cup 2018 and 2022. In 2016 the sold some of their Euro rights to rival broadcaster TV3.
Ryle Nugent, Group Head of Sport RTÉ, said "Today's announcements ensure that all Republic of Ireland European Qualifiers, both home and away, for the FIFA World Cup of 2018, the UEFA EURO 2020 Finals and the FIFA World Cup 2022 will be available, free to air, for Irish audiences on RTÉ. In addition, the three Finals tournaments themselves, which always provide some of the biggest and most iconic moments in sport, will be available to the Irish public. At a time of significant and increased competition in the market place to secure these rights on all platforms is a very positive step"