Food: HOW TO BAKE: Brown Bread
Bread is one of those things that everyone enjoys. Fresh from the oven is particularly impressive, your own enjoyment from producing the bread and seeing others enjoying it is great all round motivation. This recipe is a traditionally Irish Soda Bread. The result is delicious. Sever with salad, cheese or just with butter.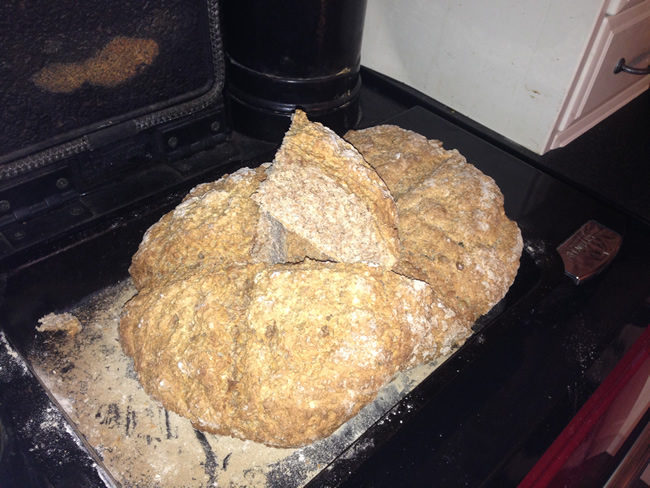 Pre heat over to 180 c/gas mark 4
Ingredients
2 cups wheat bran
1 cup wheaten meal
2cups self raising white flour
1 ½ teaspoons salt
1 teaspoon bread soda
1 ¾ cups of buttermilk
Method
Put all dry ingredients into a bowl

Mix

Add buttermilk

Mix
Kneed lightly
Put the dough onto a floured baking sheet and cook for approximately ¾ of an hour approx. It may take a little longer depending on oven.
To check if it is has finished baking, carefully lift up the bread and give it a little knock, it should sound a little hallow.
Once finished in the oven place on a cooling rack or lean it to one side.