Willy Wonka and the Chocolate Factory TV3 Thu 15:30:00 -17:30:00
3e Fri 14:30:00 -16:30:00
3e Sun 11:00:00 -13:00:00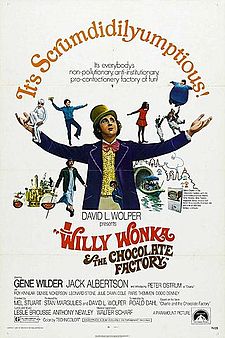 An eccentric confectionery king announces that five children will be given a tour of his wondrous factory. The winners turn out to be a kind-hearted boy from a penniless family and four obnoxious brats, who face a terrible fate when they misbehave. Musical fantasy, based on Roald Dahl's classic book Charlie and the Chocolate Factory.